Hedgehog Class Blog
19/10/2020
Over the last couple of weeks in hedgehog class, we have been focusing on attention and engagement. During our social communication sessions we have been seeing 'what's is the box?' which has different items, all of which do different things. We have been sitting and watching, with our peers and anticipating what item will come out of the box. We really like it when the balloon is blown up and then let go and when the shaving foam cakes splat everywhere.
We have also been having a great time outside in the playground, garden and the mud kitchen enjoying the different autumn colours. We have been painting using leaves and branches to make autumn pictures.
25/09/20
We have had another busy week in hedgehogs. We have been spending time building on relationships with our peers and the adults in class. We are beginning to accept others in our space. It has been great to see the children playing alongside each other and sharing space and tools.
Well done hedgehogs!
Michaela
Welcome back
Welcome back to school everyone and welcome to Hedgehog class George. George has had a great first week with us, meeting new peers and staff and exploring his new classroom and class routine. Well done George you have been great and have settled, beautifully into our class.
We have all had a fantastic first week back. We have been happy and smiling, getting messy and having fun! We are looking forward to what this year has in store!
Have a look at our picture to see what we have been up to this week!!
Week 12
8/6/20
Hello everyone,
This week we are going to focus on numeracy and one to one correspondence. This is one of the counting principles and it is a good way of developing children's understanding of counting and matching. Have a look at the video to see how I do my one to one correspondence. Also take a look below at some other ways of engaging in one to one correspondence activities.
Have fun and stay safe!!
Michaela
Week 11
Good morning everyone,
This week we are looking at more fine motor skills activities, involving posting and task persistence- that is a big word. It means staying focused on a task/activity until it is completed or finished and not giving up if you find it a little tricky. Keep going and see what you can achieve.
I have made my own posting boxes and bottle at home and it is really easy to do. Take a look at the video and see if you can make your own posting boxes and complete (persist with) a posting task.
I have also added some pictures below, of different posting ideas that you might like to try??
Take care,
Michaela
Week 9
Hi everyone,
This week we are going to look at and think about heavy load work.
'Heavy work activities are anything that involves pushing, pulling, or lifting heavy objects or items, and they are a type of sensory activity.
The lists below provide some heavy load activities which you can do at home or out in the garden. Why don't you have a try at some of these activities?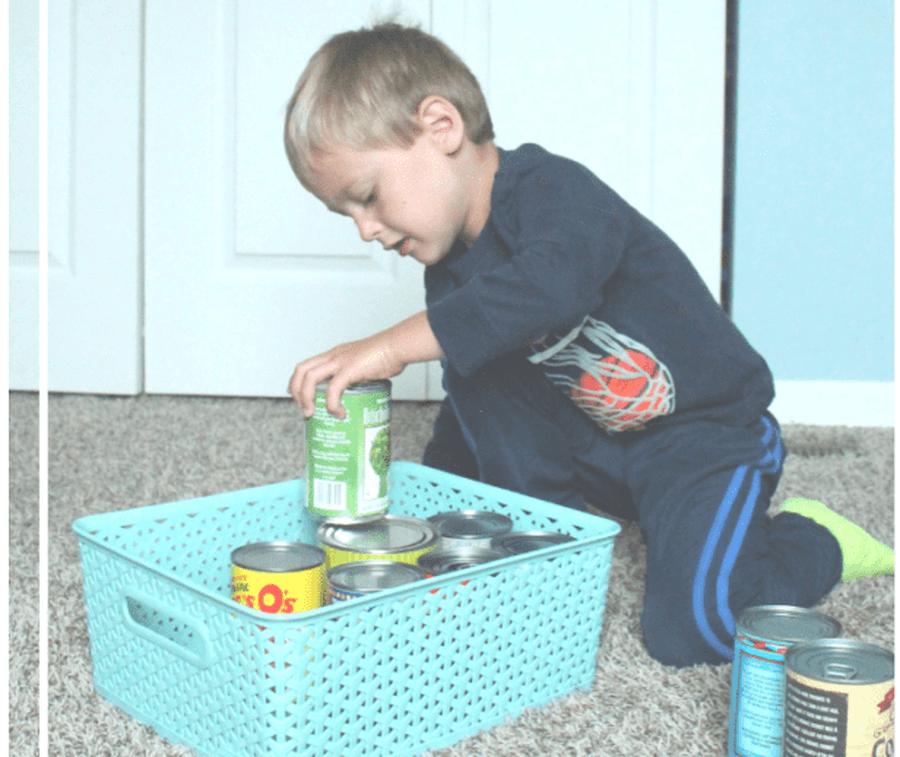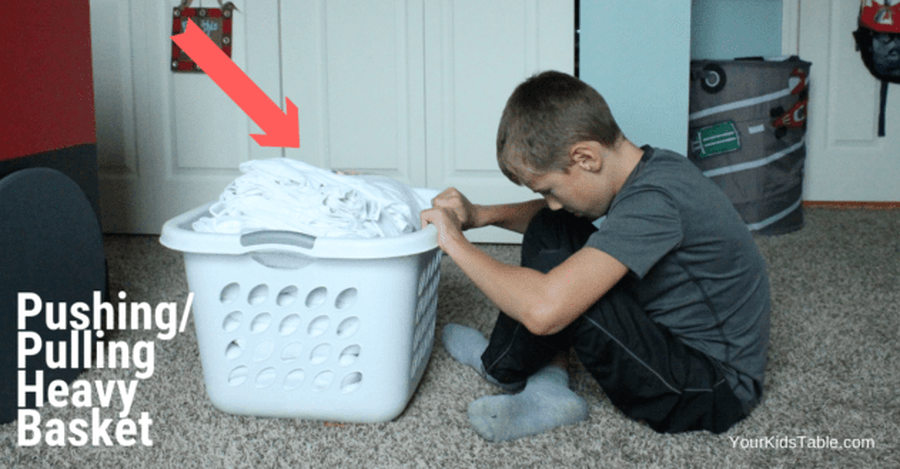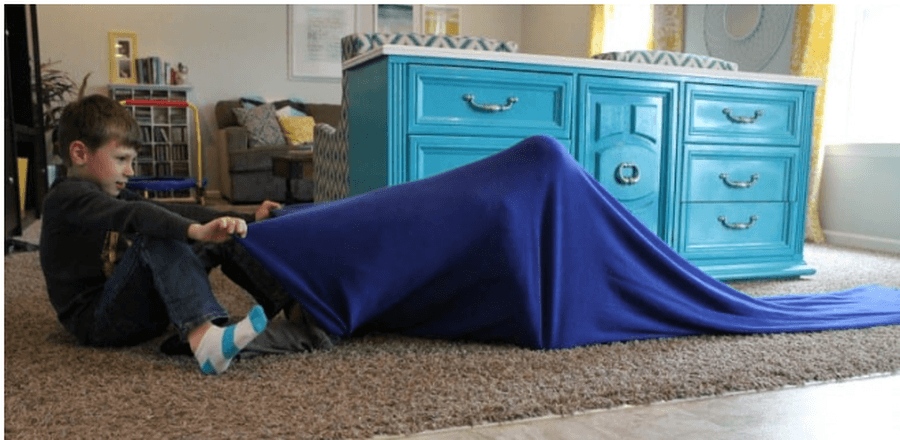 Week 8- 11/05/20
Hello everyone,
As we enter in to week 8 of Highbury@home i'm going to show you a very easy way of learning our set 1 of phonics sounds and a fun way to write them out and then make them disappear.
m,a,s,d,t - m,a,s,d,t
All you need is some chalk (that you have in your learning packs) and a paint brush (which you have in your learning packs), some water (from the tap) and a wall/fence/flag stones/tree or chalk board
Give it a go at home and have fun
Michaela
Week 7
4/05/20
Hi everyone
This week we are looking at skills such as rolling, throwing and kicking.
All I have done, is simple found some recycling boxes and bottles and stuck on them, pictures of animals make this activity fun and exciting. You have to roll a ball along the floor, aim at the animals and try to knock them down. Mums and dads can help with this and play along too, if someone shouts out the name of the animal can you knock that animal down?? Think about how fast or slow you will need to roll that ball to be successful! Good luck!
ROLLING
THROWING
The video below, looks at throwing and using some of the items you received in your learning packs. This time I have attached pictures of the Numicon. When a number is called out, I will throw the ball underarm and try to knock it down. Lets see how I got on!!
Week 6
27/04/20
Hello everyone, I hope you are all well. This weeks videos are about fine motor skills. I'll show you some activities you can do with items from around the house so you can develop your fine motor skills and fine motor control.
Video 1 includes; different ways to thread, how to peel tape off a board, posting items into an egg box and pumping water out of a bottle into a cup.
Video 2 includes; how to make a peg wheel, popping bubble wrap and scissor skills.
I hope you have a chance to try out some of the activities from the videos and have fun when you are doing them.
Don't forget if you take any pictures or videos please send them to me at: michaela.midgley@highbury.calderdale.sch.uk
Stay safe everyone,
Michaela
20/04/20 Week 5
Hello Everyone,
I hope you are all keeping safe and well as we enter into our 5th week of Highbury @ Home. Today's video is about rice play. Playing in rice is a good sensory play idea with many different elements such as filling and emptying, making musical instruments, small world play and hiding and digging for items such as, puzzle pieces, letters or numbers. This might make literacy and numeracy a little more exciting.
13/04/20 Week 4
Hello everyone,
Here's the video showing you how to make a 'magic picture'. I hope you have a fun time trying them out.
All you need is:
Kitchen roll

Felt tip pens

A tray of water
Now watch the video to find out how it works..........
Hi Hedgehogs,
Here is a little video of some of the staff that work in class with you everyday. They wanted to say hello and Happy Easter!!
Lorraine and Helen say Hello too (they are just a little camera shy)!!
I will be posting a video on Monday of how to make a 'magic' picture. So if you are interested please have a look!!
Week 3
Hello everyone, this week we are looking at Easter crafts. In the video I will show you how to print 'Easter Eggs' using potatoes and also how to print Easter Bunnies out of cardboard tubes and paint. Below are some of my attempts for you to look at, I am sure you can do better.
It would be lovely to see your pictures and to see if you can make a sequence with your potato printing, and it would also be lovely to see your Easter Bunny pictures or cards.
You can send me your pictures to michaela.midgley@highbury.calderdale.sch.uk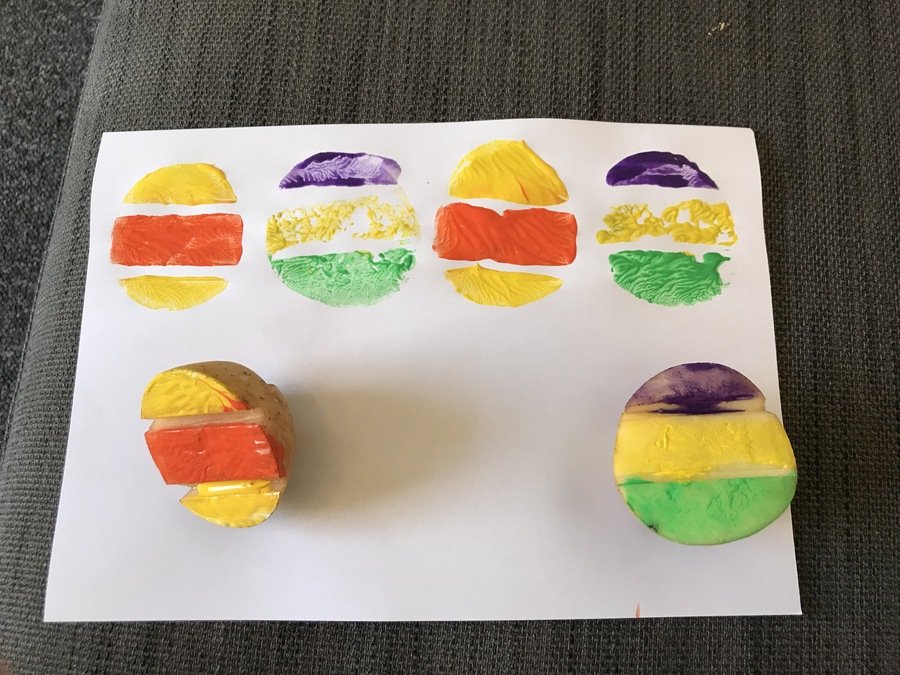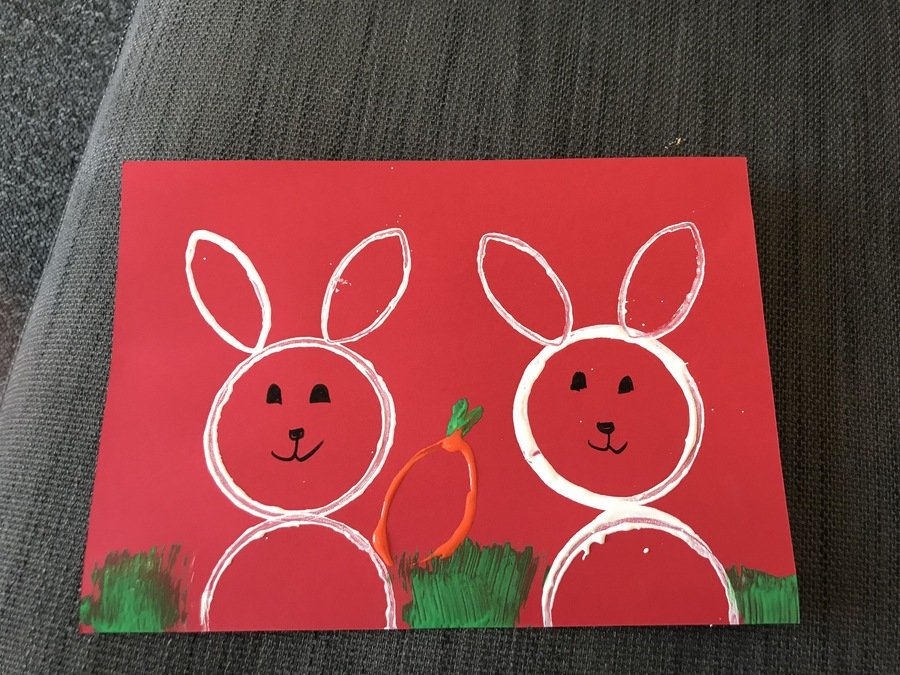 Week 2
Hello everyone, it's week 2 of Highbury @ home and this week our theme is messy/sensory mark making. I have a few ideas that I would like to share with you and I would love for you to have a go at home. You will only need a few things and hopefully you can find them in your house already. Have a look below at some of the ideas and see which ones you can have a go at:
Mixing paint
mark making in shaving foam
making corn flour 'gloop'
making moon sand!!
Check out the videos below to see how you can join in with these activities....
1.Mixing paint......
What you will need:
Paint (a few different colours if possible)

A tray or something to mix the paint on

A little bit of water

Food bags and sellotape (if you don't want to get too messy)
What to do:
Firstly you will need to put some paint in a blob on the tray e.g. yellow

Now put a different colour of paint in a blob on the tray e.g. green

Add a little bit of water

Now begin to mix the two colours together
Can you think about how can you mix the paint (with your finger, hands, with a brush, with a kitchen whisk?)
What has happened to the colours? Have you made a new colour?
If you would like to do this but you don't want to get too messy, try mixing paint in a food bag.
Squeeze one colour into the bag and then a second colour into the bag. Add a little bit of water, squeeze the air out, and seal the bag with sellotape or any other tape you have (zip lock bags are great for this). This will stop the paint going everywhere. Lay the bag on the tray and begin to mix. Use your fingers and hands to mix the paint, you can make patterns and marks on the bag and push the paint around.
Have a go and see what colours you can make.....
The next mark making activity is
2.Mark making in shaving foam...
This is really simple and easy to do, all you need is....
shaving foam

a

tray or something to put it on

squeeze some shaving foam onto the tray

spread out the shaving foam using your hands

start mark making and have fun
Here are a few things to think about....
What marks can you make in the shaving foam?

What objects can you use to make marks in the shaving foam?

Can you draw a picture?

Can you write letters?

Can you write numbers?
Our third activity is.....
3.Making cornflour 'gloop'
Again this is a very easy and fun activity. All you will need is...
Put some cornflour in the middle of a tray and add water, mix it in and watch and feel it change from flour, to 'gloop'
Here are some things to think about when playing with the cornflour 'gloop'
Can you use different tools to make marks in the 'gloop'? What about using a fork or a spoon?

What happens to the 'gloop' when you try to pick it up?

Do your marks stay in the 'gloop' or do they disappear?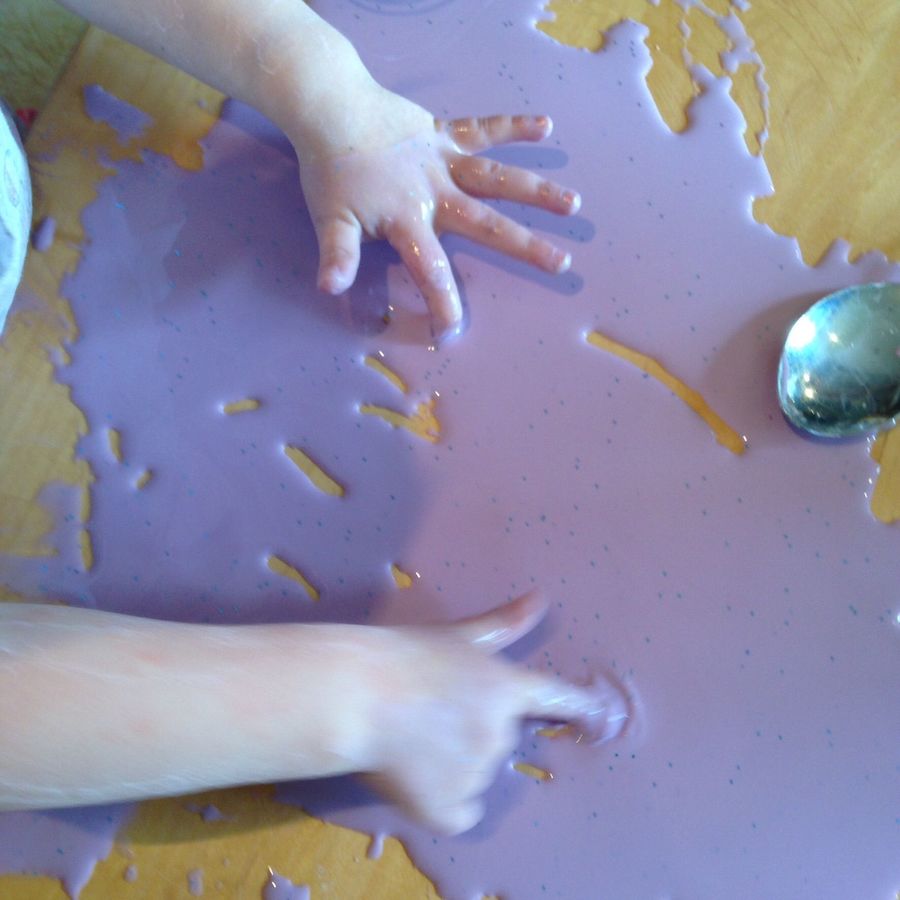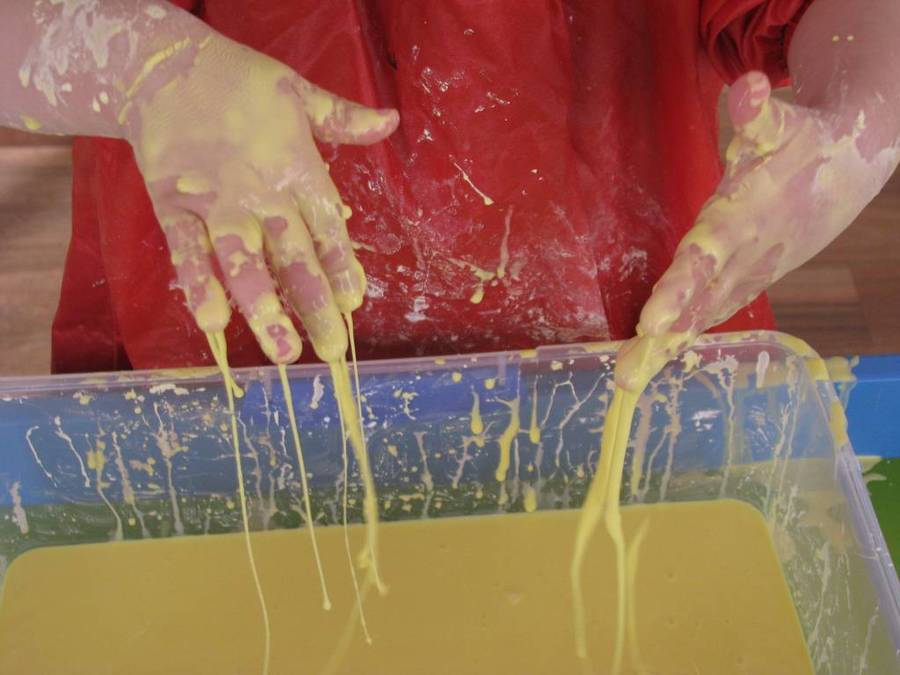 Our fourth and final sensory mark making activity for today is....
4.Making moon sand
This is another simple and easy activity using just a few ingredients. What you will need is.....
plain flour (i'm sure self raising flour will work just as well??)

baby oil

a tray or something to put it in
Put 6/8 cups of flour in the middle of the tray and add 1 cup of baby oil. Mix the flour and the baby oil together until it is all mixed in. Now you can make marks or build moon sand castles by filling up tubs and emptying them out.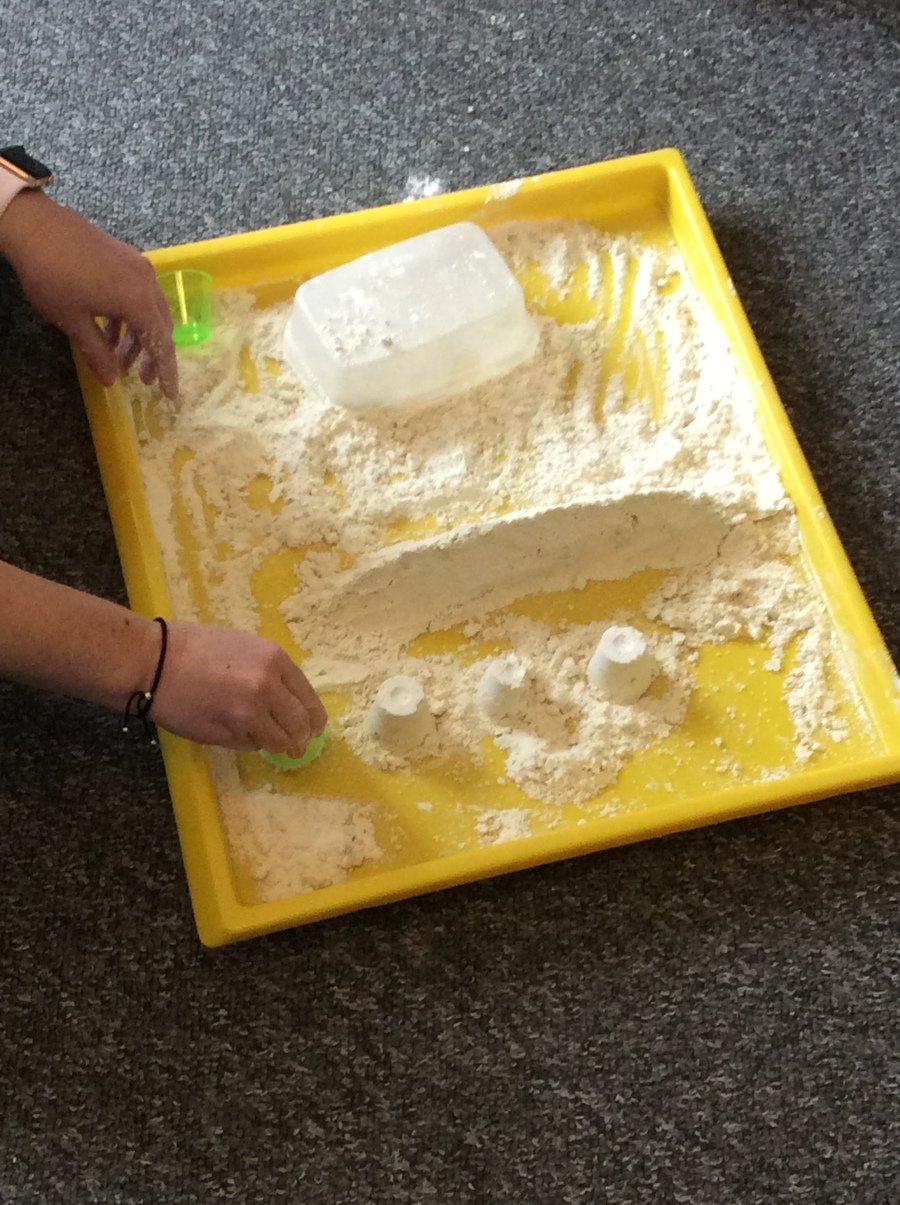 I hope you enjoy exploring the different messy/sensory mark making ideas above. Please send me any photos to michaela.midgley@highbury.calderdale.sch.uk. I would love to see what you have been up to and to see what marks you have been making.
Have fun and get messy!!!!
Stay safe everyone....
Michaela
Wow it looks like Mason and his family have been busy at home this week. Mason has been keeping active on the trampoline and joining in with exercise with his Dad and his sister. Mason has also been baking chocolate cake, colour matching and using his fine motor skills to put pegs on the line. Mason has also been matching items from around his house to coloured card.
Excellent work Mason, well done, keep up the good work!!
Stay safe,
Michaela
Week 1
Hello Hedgehogs!!!
This week we are focusing on Rainbows, as we are wanting to spread smiles and happiness during these uncertain times. Some people are painting rainbows, colouring rainbows and making rainbows out of fabric. Today I have been looking around my house to make a rainbow wheel out of items that match the different colours of the rainbow. I wonder if you can find items in your houses that can make up a rainbow wheel?? You will need to look for something that is RED, YELLOW, PINK, GREEN, ORANGE, PURPLE and BLUE. If you can, I would love to see your photos. You can send your pictures to the Highbury school Facebook page.
You can watch the rainbow song here: https://www.youtube.com/watch?v=mXtpjBzPMeY
I will be updating you every week and showing you some ideas that you can do at home relating to different things.
Stay safe everyone from,
Michaela
20/3/20
This week has been very different but still a great, successful week for the Hedgehog team. We have been learning about farm animals. We have been learning about what they look like, what they sound like and the places they like to live.
We have also been making sure we have been washing our hands and keeping ourselves safe especially at this time of uncertainty. Thank you to our families for keeping us safe at home too.
Please stay safe!!!
6/3/20
Mini beasts..
For the past two week in Hedgehog class we have been learning about mini beasts. We have enjoyed time in garden school looking for worms, spiders, beetles and other creepy crawlies and we have spent time in class on activities such as making spiders and spider webs, rescuing insects frozen in ice and building a mini beast house for insects to live in.
7/2/20
Our star of the week is...… Ibraheem!
Ibraheem has been doing some fantastic work, matching objects to pictures in see and learn, tracing the letters of his name, tracing over the phase 1 phonics letters and learning their sounds.
Well done Ibraheem!