April 2020
Dear Parents and Carers,
I wanted to write and update you on all the things we have been doing during this difficult and unprecedented time.
I am not usually prone to personal reflections but I do want to take a moment to reflect on the events of these last few weeks .
I have proudly been the Head teacher at Highbury for seven years now and I have seen the school go from strength to strength to become the truly outstanding place it is today.
I have encountered different problems along the way but l have always faced them with the confidence of knowing that as long as the focus remains on the children I won't go too wrong. I call this staying on the path. We stay on the path that leads to progress, success and happiness for your child.
That path has not been so clearly marked over the last four weeks.
The enormity of this crisis hit me in the final assembly when we couldn't have parents there but we had not had social distancing imposed upon us. We anticipated this would be the last day we may all be together for some time and so decided to go ahead with an assembly and a sing. Bizarrely we had a complete blast! We loved seeing the children dressed in their happy outfits and none of us could hold back our tears as we continued to celebrate the amazing progress the children have made. This has been the hardest thing for us all. We know that parents and carers are doing their absolute best to maintain routines and teaching but we also know that it's hard. We are a specialist school. We train continuously to understand how best to teach your children and we know that a week can be like a month for some children when it comes to retaining knowledge and skills.
One child in particular really affected me. It was a child we put back into reception class as we just felt he needed more time in that environment to play and master his communication style. When Sarah stood up to describe his use of PECS to communicate what he needs and wants and being able to comment by adding in detail I was so proud of him and the teaching team. We care so much about your children's progress and the idea of anything adversely affecting that pushed us all a little too far that day.
But, with shoulders back and stiff upper lips we have rallied and decided we would create the best virtual school we could. I believe we have succeeded. The weekly class blogs and daily Facebook timetables have been outstanding. Teachers have worked hard to consider the children's needs and what will be manageable for you and them at home.
I have loved the creativity they have shown and the commitment they continue to demonstrate to high standards of teaching and learning.
Thank you all for the support and engagement you've shown through Facebook. I have loved following the children's days and seeing examples of their work and a highlight has to be the assembly on Friday. You have all been so patient with me as I have attempted to flounder my way through the various technical difficulties I have encountered! Thank you all for your kind words of encouragement even when it goes wrong and my singing is totally off key! I have a real sense of togetherness when I'm doing them which I love.
I have continued to ask a lot of staff during this time and they are contacting all families in their class each week by telephone, FaceTime and email. They are doing this to check in that you are all okay, to talk to your child if that would help and most importantly to keep us in their minds. This is a confusing time and we understand that there are some things your child may be finding it difficult to understand. We have produced social stories to help with this and teachers are happy to talk to children over the phone.
We have kept the fact that school is open very quiet so that we don't confuse the majority of children who are at home. The Government originally asked schools to stay open for children with EHC plans. In our case that would have meant every child which was just not possible. This guidance changed to say children of key workers and children who cannot safely be cared for at home. This has meant we have been able to accommodate child care for a small number of children whose families really need it. We are keeping in touch with you all so that as time goes by if you do need some support you can ask for it . We will always do our best to accommodate any requests whilst balancing that with what is safe for the children and of course safe for our staff.
We are not able to maintain social distancing rules at school and we do not have any enhanced protective equipment and I understand the staff's anxiety at such an uncertain time. We have worked hard to establish rotas and procedures which we do believe minimise the risk as much as possible but I want to take this opportunity to publically thank all of the staff who are working in school . Despite their own concerns for their health and the health of their families, they are continuing to show care and commitment to your children. Thank you.
We need your help and understanding again. We have been asked to continue to run annual reviews and I am in support of this. When we return to school I want the focus to be firmly on teaching and learning and not on trying to fit in missed meetings. Over the next few weeks your child's teacher will be contacting you to make an appointment for a telephone review. You will receive a report via email and then a phone call to go through the report. Whilst we appreciate this may not be ideal, we want to try and keep up to date with these meetings. You will receive a final report and you will be able to suggest any amendments you feel are needed. As soon as school resumes we will arrange a parents evenings to catch up face to face.
Finally I want to end by saying that your child is in an outstanding school with outstanding staff and when all this ends we will return and I know we will be stronger and more determined than ever to close that gap and get your child back on track. Well done to all of you for the work you've been doing with your children. It has also been lovely to see you enjoying time as a family and trying to appreciate those focused times with your child that are so rare in our usually hectic lives.
I miss each and every child. Your children are not just a job of work, in time they all become our family. May I never have to lead the school in such a time ever again.
I want to thank you for all your support and say a special thank you to Friends of Highbury who straight away asked how they could help. They have funded home learning packs for every child and we are looking to deliver those next week.
Take care of yourselves and we WILL see you all very soon. Just think of the celebrations we will enjoy!
Best wishes
Debbie sweet
Head teacher
March 2020
Hello to everyone. I hope this blog finds our community well and managing to cope with the stress and anxiety at this very worrying time.We have worked hard as a school to take a calm, measured and proactive approach to this current situation and I hope that you have felt the commitment we have to working together to safeguard and support our community. In case you have missed the letters home and do not follow us on facebook here is a summary of what we have been doing:
Our nurse has trained all staff in correct hand washing procedures
All classes are teaching children good hand hygiene in a variety of creative ways
We have created a bank of resources which are available on our website and we have shared all of these with mainstream colleagues to enable them to support children with SEND in their schools
We have posted videos and information regularly to our facebook page
We have put posters in the entrance with information to visitors to wash their hands on arrival and departure from school
We have asked all parents to wash hands on arrival at school
We are restricting non-essential visitors to school from next week
We are in daily contact with the DFE and public health and are sharing all relevant information to staff and parents
We have an emergency plan should the school be forced to close and this includes remote support for parents and support for learning activities from teachers
We have asked all families to inform us of any travel plans
We have supported parents with children with underlying health and respiratory problems in their decision to keep their children at home
We have issued work plans to all teachers and support staff so that we can get ahead with assessment, planning and annual review reports and also utilise time to develop CPD
We are all working hard to remain positive and to ensure that should school be interrupted in any way, that we have tried to consider every option of support available to families.
Please do take care and keep in touch with us with any concerns or questions.
As I have said previously, the quickest and most interactive way to communicate with our community is via Facebook. Please do visit our page.
https://www.facebook.com/HighburySchool/
Staffing News
We have a new Deputy Head and Assistant Head. I am delighted that Sarah Nelson is now in post as the Deputy Head. Many of you will know Sarah as she is a long standing member of staff at school. She is an outstanding teacher and has been recognised for her expertise in SEND as she was appointed a Specialist Leader in Education. Sarah has made a great start and is already such a respected leader in school.
Sarah Gumbs has taken up the post of Assistant Head. Sarah is also an outstanding practitioner who has worked in our formal and pre-formal classes. Sarah is also teaching in Starfish class alongside Rachel.
Jayne McNulty is back in the classroom where her heart has always lain. She is teaching in butterflies class and takes great delight on a daily basis in letting me know how much she is enjoying herself.
This week we have welcomed Rebecca to the school as our new school business manager. Rebecca has an extensive background of project management and we know she will be a tremendous asset to our team.
The Hub
We now have six children placed at our hub at Copley. Last week we held our first governors meeting for the hub and were treated to an excellent presentation by Lauren. It was fantastic to hear about the children's progress I such a short space of time. The children are settled and learning well in the hub but are also accessing learning with their wider peers across school. Most noticeable are the improvements in children's social communication skills. Their Copley peers are providing excellent role models for language and interaction and I love watching them engrossed in their play at playtime and lunchtimes. If you want to know more about the hub please see the information on our website and their is also a hub blog on Copley's website.
Learning at Highbury
As always, the staff are working with such dedication to ensure that all our children achieve their potential in their time with us. My favourite parts of the day are when children are brought to me with examples of their work and I share as much of this as I can on our Facebook page. Some particular moments have stood out in the last term;
Eleanor came to see me in January with a non-fiction book that she had written all about the Titanic. She included all of the features of non-fiction text and did all the research herself. She was such an example of the ambition we have for the children at Highbury.
Vicky completed another hugely successful self-care programme and the feedback we received from parents was excellent. The children involved made choices about their washing materials and soaps and were then gifted with a personalised wash bag. Parents report that all children are showing pride in their self-care and are using their bags independently.
Our Sensory Stars assembly has become such an important part of our personalised celebrations. When I have attended the celebration children that were often dys-regulated in the main hall were accessing meaningful activities and were so engaged. Thank you to parents of children who attend our alternative assembly for supporting our thinking behind it.
We have been running some training for mainstream schools as part of the Special Provision Cluster. We have organised and written training focused on key skills progression and understanding the sensory and behaviour needs of pupils with ASD. The feedback was phenomenal and we really hope that by sharing our expertise we can support mainstream colleagues to improve their SEND provision. In preparing for the training we were able to utilise so many great examples of practice from across school. In every class there are examples of outstanding practice in developing key skills and supporting the development of learning behaviour.In Owls class I have been proud to see the children's developing understanding of narrative with children creating simple sentences and stories using who, what and where. Today in Bees we saw examples of children writing their own versions of stories based on 'Walking through the jungle'. These are just two examples of the writing going on across school.
Our celebration days continue to be a creative way of teaching religious education and offer the children an opportunity to be fully immersed in their learning. I love how Collette plans the use of stop cues as a constant reminder of the key learning so that at regular point during activities children are brought back to the learning purpose. This practice has developed from training we have completed on making learning stick.
Logan came to show me his work on rhyming words and was able to tell me all the words that sounded the same. On the same day Alfie came to see me to share his lists of rhyming words.
Today in our celebration assembly children's achievements were so personalised and ranged from; discriminating between 2 symbols in PECS, walking across the swimming pool, partitioning 3 digit numbers, showing gentle touch when stroking a dog, following physio exercise programmes, tolerating messy play and touching pine cones and branches. Please do regularly follow the class blogs to see even more examples,.
Community support and activities
In January we made our now traditional visit to see our teacher Ian in the pantomime. Our family day began with pie and peas in the hall and then we travelled by coach to Yeadon. Ian was as fabulous as always and we had a great time together.
Our Super Saturdays continue to be popular and we had 45 people attend the one in February. We love opening up the school to families and friends and seeing good use being made of our facilities and resources.
We have received some very generous donations from The Rotary Club and Asda and we were pleased to welcome visitors to the assembly to receive the cheques. Our most surprising gift however came to us from a Highbury fan in Finland. She sent sweets, books and resources for the children to show her support as she follows the school on facebook.
Our Friends group continues to show their support through fundraising and meeting. They are simply the best parent group we could hope for and I sincerely hope we are successfully in securing some new members when the current year six parents leave us at the end of this year. I have received news today that they are supporting the build of an outdoor classroom in garden school! We love teaching outdoors and this will only make that easier in all weathers! They will be running their Mothers Day and Special People shop on Friday 20th March.
Friends also contributed to the training of two of our members of staff; Amy and Sarah, henceforth known as 'The Dream Team'. We are very fortunate to have two fully trained sleep practitioners on our staff now. Please do use them! They have so much to offer in terms of advice and support. Referral forms are available form school.
Finally...
Take care over these coming weeks. We will do all we can to support families during this worrying time. Your children's safety is our priority and we know that school is such a lifeline for so many of you.
Enjoy the weekend.
Debbie Sweet
Head teacher
Merry Christmas and a Happy New Year!
End of term (and year) blog
This is always such a fun time of year and I feel so privileged to have spent so much time with the children. Their happiness and excitement is infectious and has made the last few weeks in school so special. We couldn't do it without the support of an amazing staff and parent team who work so hard behind the scenes making school look incredible, organising wonderful activities and providing gifts for every child. Thank you so much.
This has been a busy term in school and I wanted to share some highlights from the term and some news for the New Year.
Staffing Changes
Many of you will know Alex from the school office. Alex is retiring today after sixteen years of service to the school. She has some amazing plans which include being with her family and travelling the world. Alex has been such an important part of life at Highbury and she will be very missed by all of us but certainly by me. She has supported me to manage the budget successfully for the last six years in my time as Head and so I want to offer a huge personal thank you and good luck to her.
Alex's departure means that we will be recruiting a new school business manager so do please pass on the details to anyone who may be interested.
In January we will be saying goodbye and good luck to Billie who now works over at The Hub. Billie hasn't been with us for long but she has made such a huge difference to the children she has supported. Our loss is William Henry Smith's gain and we wish her all the very best.
In February our wonderful Deputy Head, Mrs Mac will be stepping down from her role as Deputy and returning to the classroom. She has never made a secret of the fact that she is happiest when she is in the classroom alongside the children and so she wants to finish her years before she retires in the classroom. I could not be more delighted that we will get to hold on to her in school for a lot longer! We will be advertising the Deputy post internally in the New Year.
The Hub
The Hub at Copley is something we are so proud of. We have shown what can happen when you think outside of the box and keep pushing for change. The Hub offers a real alternative for children who can access aspects of mainstream but need specialist teaching. In January we are pleased (but also a little sad), to be saying goodbye to two of our children who will be joining The Hub. This is such exciting news for them and reflects the progress they have made here at Highbury. The children have become part of our Highbury community and are regular visitors to the school which has been lovely. Yesterday it was great to see them watching the school performance.
Lauren is our teacher in charge at The Hub and there is an opening day planned for January 15th between 1.00-2.30 if anyone wants to come along and find out more.
Friends of Highbury
I wanted to take time again to thank our incredible Friends group for the work they do in school. Without wishing to brag I do believe we have one of the most active and successful groups in Calderdale! This term alone they have organised Super Saturdays, a Christmas pop up shop, Father Christmas and gifts, a Christmas raffle , donations to school for equipment and support for school trips. If I have forgotten anything it's because I blink and they have done something else. I never take their support for granted and want to wish all of their members a very happy holiday. I know that in The New Year they have once again organised the community pantomime trip and this was a great success last year.
..
End of Year
We had a fantastic end to the year at Highbury school with a wealth of fun activities taking place in the last week. Staff went above and beyond to ensure that the children had fun and made some great memories.
The highlight of the week for me was Highbury's got talent, and believe me when I say it most certainly has! There was such a range of fantastic talent on display and children were supported to shine as staff worked hard on costumes, music and even some very well produced film parodies with titles such as ' I'm a butterfly, get me out of here!' and ' Squirrel Island'. The afternoon was so much fun and showed us such different sides to the children's abilities.
Later in the week we had sports day and an afternoon of dance. All of the children coped really well as it was such a hot day and yet everyone attacked the races with gusto.
The afternoon tea party was lovely as we were able to include families. Thank you to everyone who managed to attend and to Friends of Highbury for helping with the organisation and providing ice-cream treats for everyone.
The staff were treated to a breakfast which has become an annual custom at school. It is a chance for us to treat them and share a review of the year. Every year I think how will we top this next year, and we always manage to! Our staff team are incredible and what is always wonderful is how much pleasure they gain from reviewing the progress of the children they have supported throughout the year.
On the final day we said goodbye and good luck to some special staff and some very very special children. The leavers assembly is both a high and low point in the year as we know and accept that children are ready for the next stage of their schooling but we grow so attached to every one of them in their time with us... Thank you to everyone who attended and please do continue to follow us on Facebook or on the website and let us know how the children get on. Good luck to all our leavers in the next phase of their lives.
Changes
As always our premises manager Chris is working hard over the holidays to develop the school and make changes ready for September. Most notable is the completion of the boiler house which will be ready for us on the first day back in September. The space looks amazing and we know it will be a flagship for ASD provision. The outside play area is almost completed and its because of this that you will notice that electronic gates have been fitted half way up the drive, Access to the main car park will be via intercom for visitors and we ask for patience please as we adapt to a new system and work our way through any teething problems in September. Please do be aware that by far the best way for us to manage entry into the school by pupils is on transport buses as we can welcome these safely into the school playground.
Lauren will be starting at the Hub at Copley School in September. She is still going to be attending Highbury as much as possible and will be able to share news of the Hub as it develops. This is very exciting time for us as we seek to support a wider group of children from across Calderdale and offer a much needed alternative option for pupils who are struggling to access mainstream school. If you would like to know more about the Hub and especially whether it is a provision you feel you may be interested in for your child please do arrange to speak to me.
Thank you
Every year we are grateful for the support of so many people in achieving so many of our successes at school. In the last year we calculated that we have raised over £70,000 to support with various projects across school. This is due to generous contributions from so many people and the tireless efforts of some very committed people;
Our chair of governors is Stella Spencer and she makes it her mission to support the improvement plans of the school by spending hours sourcing and then completing numerous grant applications. It is because of the work she has done that we were able to complete the MUGA, roktagon and rebound bed and be able to support horse riding for the children for the next three years. She has recently supported a successful application for the garden school and in the new term we will be installing a poly tunnel so the children can grow even more of their own produce,
We can never thank our parent group enough not just for their fundraising efforts but for their support in hosting activities in school across the year. This last year they raised almost £10,000 at the school ball, have funded and hosted super Saturdays, have run Christmas shops, Fathers and Mothers day shops, Valentines disco, Tea party and more. This summer they have supported us to offer an amazing five weeks of summer club at a reduced rate for parents to support families over this long break from school.
We are so lucky to have such a supportive and proactive group of parents who show such dedication to the school. To all our new parents joining us in September, please do get involved, they would be delighted to have new members join.
We have what seems at times like an army of volunteers who give their time to projects around school but mostly to the development of garden school. Thank you to them for their time and efforts on even the most wet and windy days.
Thanks again to the TRS group who sponsored the school ball and are always behind the scenes offering support for various projects that come up. They are generous with both with their time and financially.
We want to say thank you to three support staff who have sadly moved on from school this summer. Sarah Lawton, Heather Clarke and Sue Mort. When staff join the school to support us they become such an important and valued member of our team and we will miss them.
Finally, we have reached over 15,000 people with our various facebook posts across the year. It is such a quick and easy way to share news with you all and we are so glad that is has been so well received by you all. Remember that you can change your permission at any time to ensure that photographs of your child are included in posts.
We are really looking forward to welcoming children back to school on Tuesday 3rd September, Until then, have a wonderful summer. Stay safe and if you have any support needs over the break please contact any of the agencies below:
MAST - multi agency screening team 01422 393336
Unique Ways -01422 343090
Disabled Children's team- 01422 394091
Enter text...
To All Parent and Carers
June Update
Welcome back to the final half term of the year. I am trying to avoid clichés regarding how fast the time has gone, but honestly, where has the time gone ! We have only seven weeks remaining until we break for summer and they are going to be jam packed with learning and fun. We have some major projects which are going on so it will be a busy time for staff and children.
Staffing
It is always with a mixture of sadness and excitement that we receive news about changes to staffing.
Zoe has made a very brief return to school following the birth of her beautiful baby boy last year. Zoe is an amazing member of staff who has worked so hard in many classes across the school in her time at Highbury. She has decided that she now wants to be a full time Mum and will be leaving us at the end of this term. We know she will be a regular visitor to the school and of course we wish her lots of luck and happy times in this next exciting chapter.
Another goodbye will go to Jack and Jade. Jack has decided to spread his wings and travel whilst he is still young and carefree! He is intending to visit some glamorous locations before working at a ski resort. As sad as we will be to let him leave, we do so with a smile for all he has contributed and with envy for the adventures he has ahead.
Jade has been appointed to a family support role working for SENSE. She has long been committed to working with children with multi-sensory impairment and this role will give her the chance to work with children and their families offering a wide range of support. We are excited that she will have the opportunity to pursue an area of extra special interest to her.
One of our kitchen staff, Wendy, is leaving us on Thursday to take up a role as a carer. We wish Wendy every success in her new role.
So, we have had a very busy time recruiting replacement teaching staff and we were fortunate to have had some fantastic applicants. We have appointed Amy Corp who is an experienced SENCO and teacher who has had experience delivering outreach for the ASD team. Joining her is Alex Van de Breugel who is currently teaching at Castlehill School in Kirklees. Alex is an experienced specialist teacher with a background in working with children with complex needs. Emily Woodworth will be joining us as a newly qualified teacher and brings with her a wealth of experience of working with children with SEND and specifically ASD.
We are delighted to announce that Caroline Exley will be returning to school to take up a one year post from September. Caroline is known to many of you and is a fantastic and committed teacher.
Finally, due to the increase in pupil numbers we are recruiting more support staff across school.
The 'Boiler House' project
One of the reasons for needing so many new staff is the refurbishment of the boiler house into an ASD specific unit. This is an extra class that we will be opening in September. The project to re-design the space to meet autism standards has been an exciting one and we are really looking forward to opening the unit and sharing the results with you all. Thank you to everyone for their patience with the project as there has been some inevitable disruption to parking at the front of school. As the school numbers continue to grow, space is always at a premium and is a problem we are constantly trying to solve.
There will be an outside play area for the new class and this may mean we will need to install safety gates to the front of the driveway. We are seeking advice on this and will let you know. In the meantime, if you want to support us, please write to your local councillor asking them to please reduce the speed limit near school and to establish a safe crossing place near to the school entrance.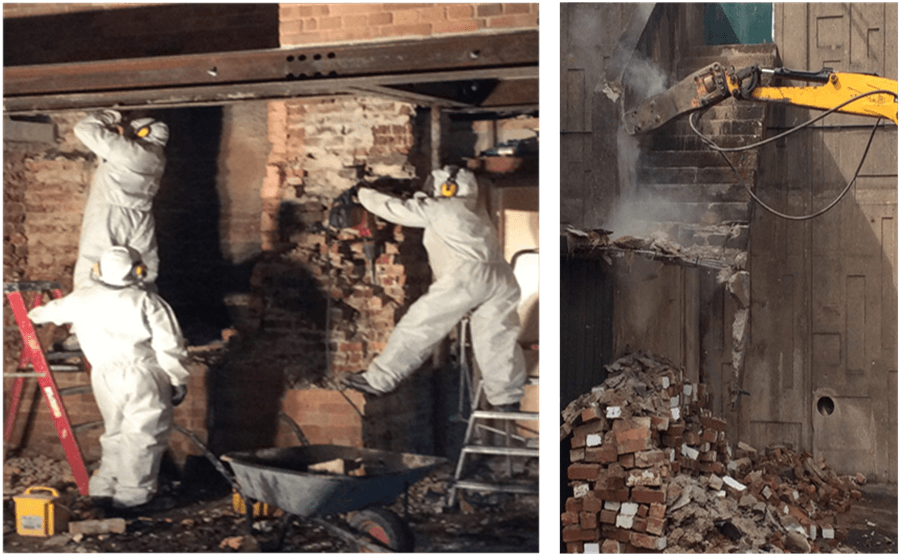 The Highbury Hub
The Hub is the second reason we need more teachers.
The purpose of the hub is to provide another option for key stage two pupils with significant special educational needs and disabilities (SEND) and an Education, Health and Care plan (EHC) to access high quality, personalised teaching and learning.
The hub is essentially an extension of Highbury specialist school but based within a mainstream setting; Copley School.
The Highbury Hub will open in September 2019. When the hub opens there are no plans to initially include any Highbury pupils. Children in the Hub will be admitted via an admission panel through the SEN team and will be new to the school. We will share more information about the hub as the project evolves including photographs of the classroom and staff team.
Lauren will be the teacher in charge at the Hub and will be supported by three members of support staff.
The Head of Copley is Nan Oldfield and both her and her Governing body have been incredibly supportive.We are really looking forward to working more closely with them on this important project .
School Meals
From September we will be changing our school meals provider and are delighted that Ravenscliffe have agreed to provide meals for us. Ravesncliffe have a well established reputation for providing high quality, healthy meals. Below is an example from one of the new menus.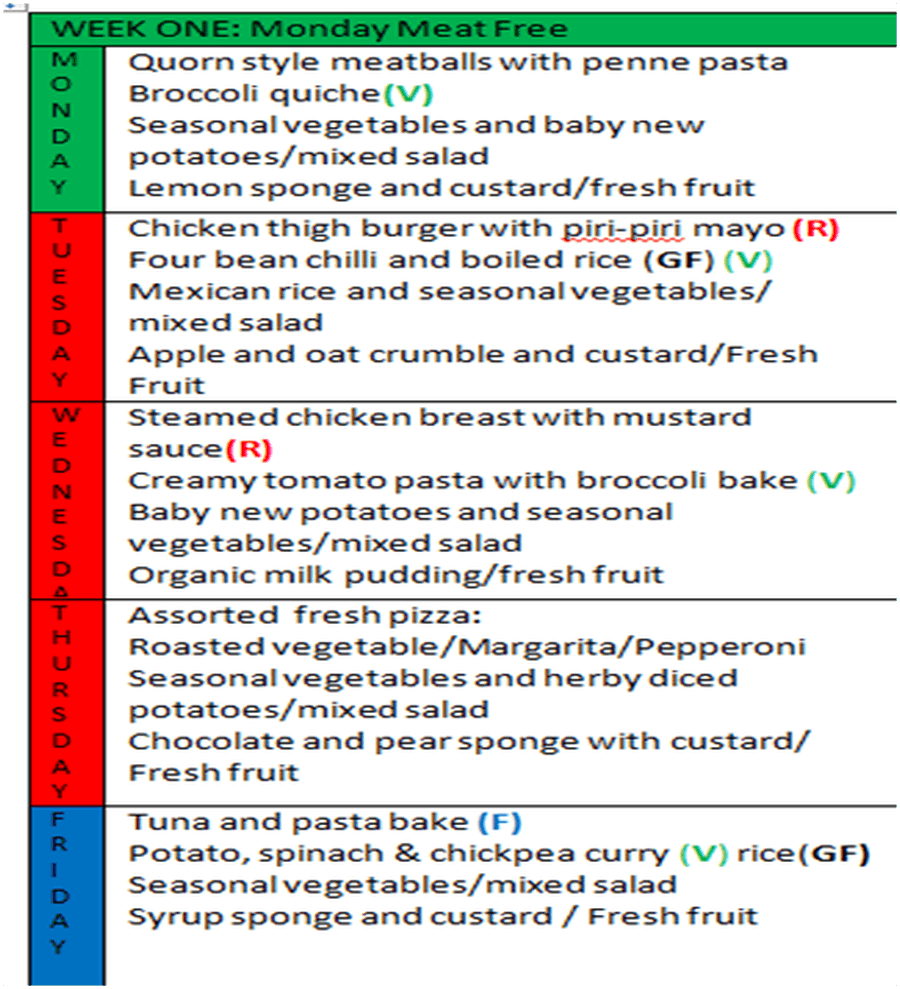 Dates for your diary
We have a lot happening in June and July. Unfortunately, due to space, we cannot accommodate parents and carers at many of the events in school but we have tried to make up for this with the gala when we hope as many of you as possible will attend. Teachers will make sure they include lots of photographs and videos in assembly and on the blog.
Below are the key dates for parents and carers:
Saturday 8th June: Super Saturday 10.00-11.30
14th June: Friends of Highbury meeting @10.45
18th June: Derek Paravicini/ Highbury concert at The Square Chapel TICKETS STILL AVAILABLE!
26th June: Parents' Evening- New classes announced
5TH July: Transition Day. All year 6 pupils to be taken to Ravenscliffe by parents/carers. Children at Highbury to their new classes.
Saturday 6th July: Super Saturday 10.00-11.30
18th July 12.00-3.00: Summer gala and picnic
19th July 1.00 -2.20: Leaver's assembly (year 6 families)
Other events in school (sorry, staff and children only)
19th June: Disport final
15th July: Highbury's got talent
16th July: Sports Day
17th July: Afternoon Dance
To all our parents, carers and families.
The introduction of our school Facebook account has been really successful and is a very simple and quick way to give news updates about the school. Consequently I have neglected the blog a little and endeavour to do better!
There has been so much news since the last post that I want to update you with.
Staffing
At the start of the year we welcomed two new staff members to school. We now have a personal assistant to the leadership team and her name is Nikki. Nikki is working closely with the SLT to provide administrative and project support. She is fantastic and we are wondering how we ever managed without her! Our school is an increasingly busy place with all of our staff involved not just in working with children and colleagues at Highbury but also in a wide range of schools across Calderdale. It is vital that this work enhances what we do at Highbury and Nikki is there to ensure everyone is working smartly.Nikki manages my diary and so if you want to arrange to speak or meet with me, she is the best person to speak to. Nikki has her own direct line and can be contacted on 01484 716 642.
Another new addition to the team is Rachel. Rachel is our family liaison officer or FLO. Her role is focused on wider issues affecting our families and providing support for families to access services and to provide a bridge between education and care concerns. Rachel is available at different times throughout the week if you would like a chat. Please contact her via the school office.
Nikki Holroyd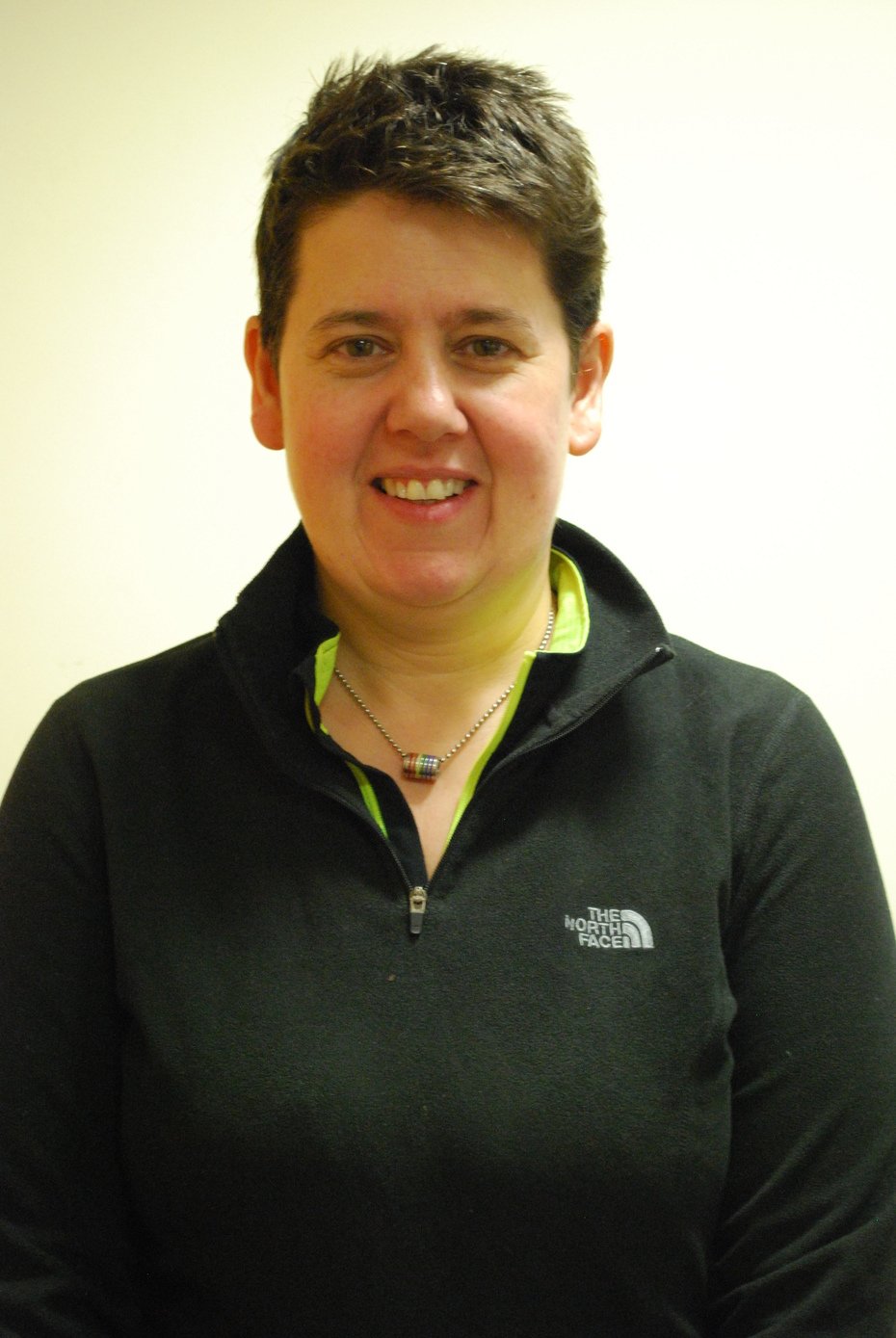 Rachel Lappin
We were pleased to welcome Sarah back from maternity leave. She is working alongside Ian in the Monkeys class. Sarah Gumbs is returning from her maternity leave at the end of March and will be teaching back in Butterflies class. We are so grateful to Caroline who has done a fantastic job of covering for Sarah and we wish her well in the future.
Projects
Super Saturdays!
Our out of school club continues to be as popular as ever and we have recently received some incredible feedback from families. Due to the popularity of this club and the opportunities it gives children to socialise in a great environment, the friends of Highbury group would like to extend our offer to families to include some 'Super Saturdays'. It is hoped that these sessions will be fun for all of the family and a chance to enjoy using some of our great facilities such as the trampoline, garden, roktagon and muga. The group are also planning to run some physiotherapy sessions with a trained physio. A flyer will be coming home soon with more information on but if you would like to know more please contact Sarah Campbell via school.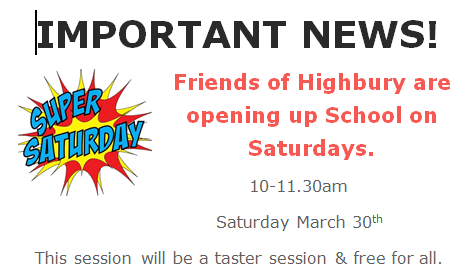 The Boiler House
Plans have now been submitted for the boiler house conversion which we need to have ready for September 2019. The aim of the conversion is to create a bespoke environment for children with ASD. Careful consideration is being given to every detail to ensure that the space is designed with specific needs in mind. In September we have been asked to run this space as an additional class due to a spike in the number of children needing places. It is planned to run the space as a specialist ASD unit the following year. When the renovations begin there will be some disruption to parking at the front of the school and we would please ask for everyone's patience during this period. There is some great information on the internet that we have used which utilises evidence based research to inform the design of ASD 'friendly' spaces. An example is the use of colour, something some parents may wish to consider in their own homes.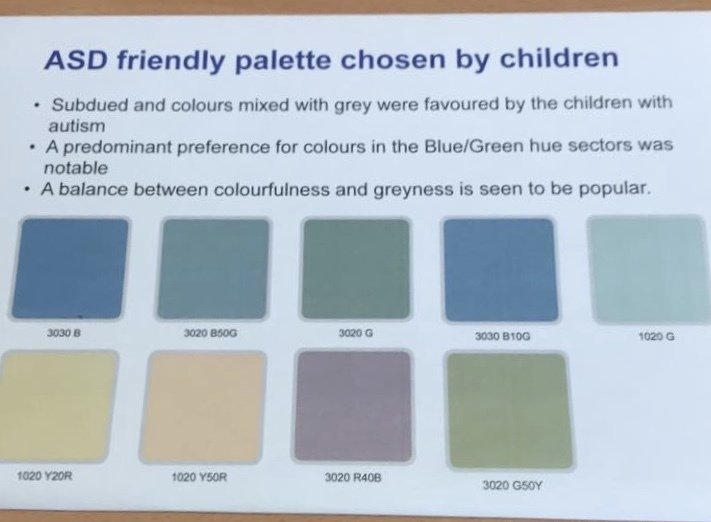 Satellite Provision
Our Governors have voted (in principle), to move forward with the creation of a satellite/hub provision based at Copley School. Across our authority there are children whose needs are currently not being met in a mainstream environment and whilst they do not need the full support of a specialist school, they do need some enhanced provision and specialist teaching support. Through our outreach work we meet many of these children and can see the real struggle that they are having to access a fast paced, high cognitive demand curriculum, We believe that there needs to be a 'third avenue' available to these pupils where they can be taught by a specialist with access to some regular opportunities for integration into a the mainstream with their peers. Too often, these children can experience real issues with their self-esteem when they are placed in classes where they are struggling to keep up with their peers. At Highbury, we are committed first and foremost to our children on roll but we recognise our duty to share our expertise beyond the school. Whilst this venture is still in the planning stages I cannot share any further details at this point but I will keep you updated. It is hoped that the provision will be open from September 2019. I want to make it clear that this provision will not affect any of our pupils at this time but may be an aspect of provision which is appropriate for some children in the future.
Specialist Provision Cluster (SPC)
The SPC is a new cluster consisting of schools and alternative providers. Current members are Highbury, Wood Bank, Ravenscliffe, William Henry Smith and the PRU.
The SPC is an enhanced strand of provision which has been established to further develop and share effective practice within the cluster itself and across Calderdale. Feedback from leaders in schools has indicated a need for a cohesive response to need which the SPC will deliver through a range of approaches, including planned specialist training and support.
This is an exciting opportunity for all of the schools involved to work more closely together to support improvement in each others schools but also across the authority. We have been awarded funding for the cluster and this will be used to offer free training to mainstream schools and provide support and development for Highbury schools. We are proud to be part of the cluster and to have played such a proactive role in establishing it. We have added the logo below to our letterhead to acknowledge our membership.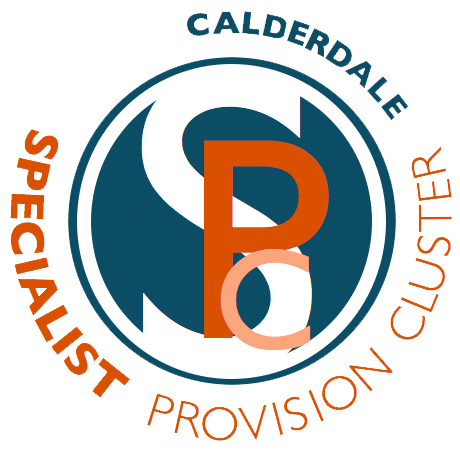 ECO Friendly Schools
We have decided to get fully on board with environmental education and have chosen to work towards the ECO Friendly School award. Andrew is leading this work and has established an Eco committee. They have completed a full audit of the school and decided that we need to work more on recycling and reducing our energy use. Consequently, they are hunting down staff who dare to put plastic in the ordinary bin and are turning lights off regardless of whether anyone is in the room or not! We fully support all of the principles behind the award. Next week we are receiving a visitor from the Calderdale 'Don't muck about' litter campaign. You can support us in this important learning by asking your child to help with recycling items at home.The notice board below is in the school entrance if you would like more information. If you want to get involved, Andrew is always seeking to recruit new volunteers for Thursday afternoons.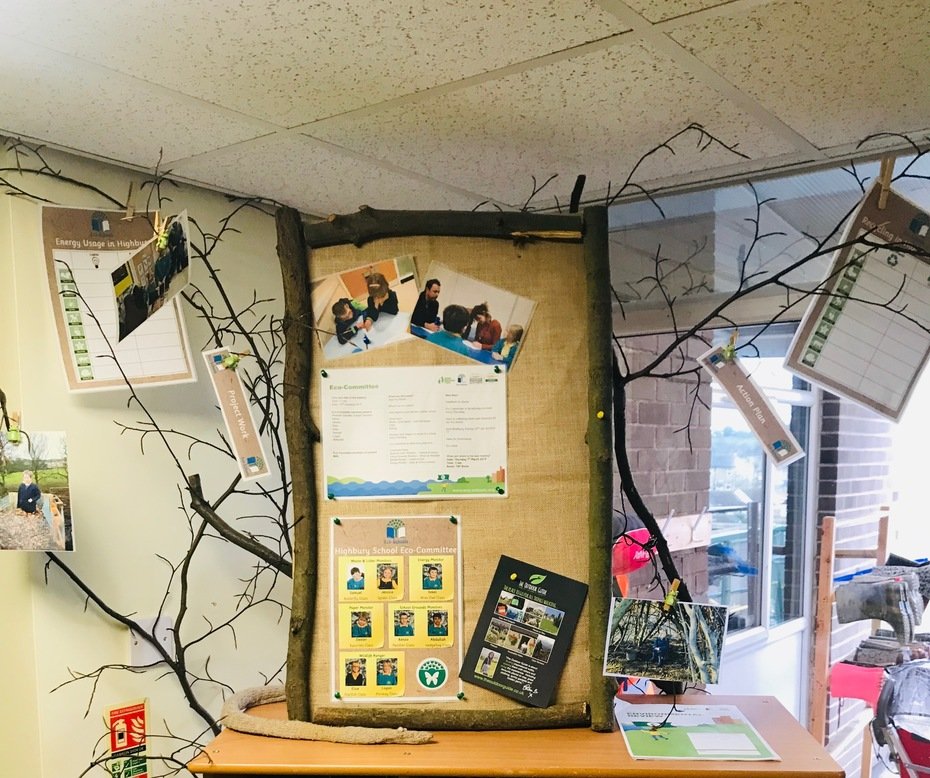 World Book Day
Yesterday we celebrated world book day. We had a fantastic day with children and staff joining in with the fun. In the morning we had a catwalk show and in the afternoon children rotated around school to listen to a range of different sensory stories.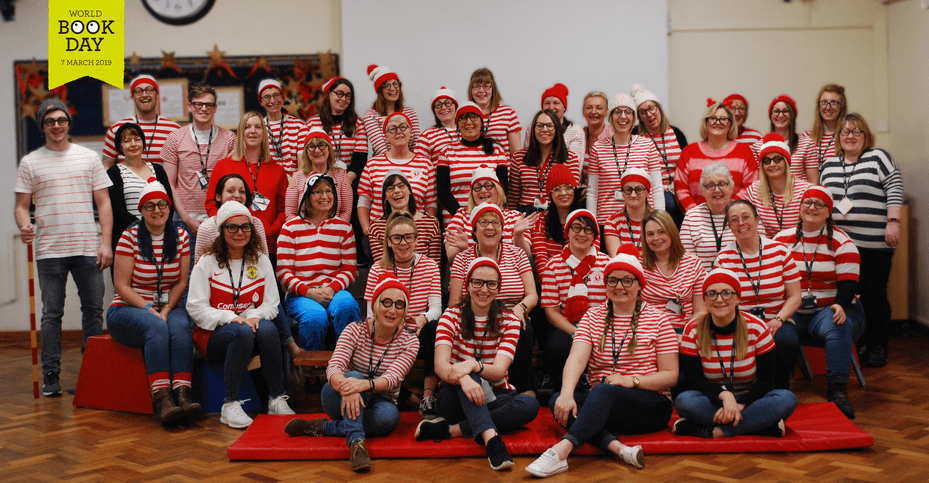 Valentine Disco
Thank you everyone who attended and enjoyed the evening.
Date for your diaries if you have missed them...
Parent and Carers evening : Wednesday 13th March *please remember that you can also see Vicky our communication lead and Rachel our FLO
Highbury Charity Ball: Saturday 11th May
Derek Paravicini and Highbury at The Square Chapel: 18th June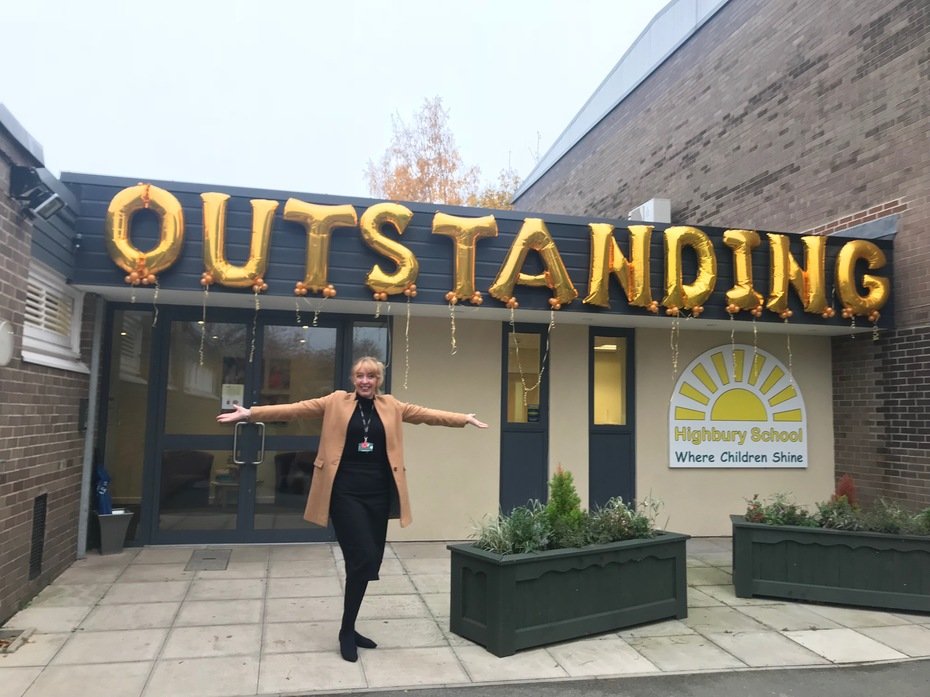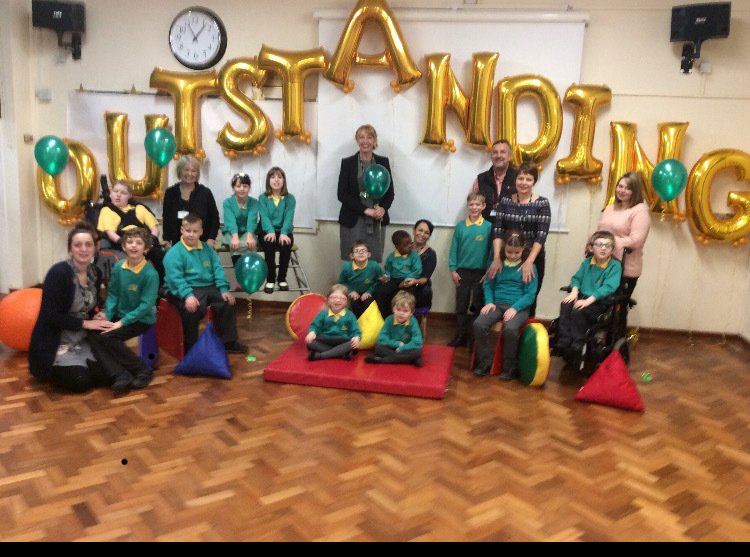 Welcome back to the second part of our autumn term. I can only hope that it's as successful and as much fun as the first half!
The big news from last half term was of course our Ofsted inspection result. The entire school community has so many reasons to feel proud to have had all our hard work recognised and valued. The inspection process was very rigorous but also very fair and we worked well with an inspection team that had an excellent understanding of specialist education. If you haven't read the full report yet please follow the link on our website.
As a thank you to staff Mrs Mac and I cooked a whole school breakfast. I massively underestimated how long it would take to cook 69 bacon and mushroom sandwiches and Mrs Mac took great delight in showing off her fully prepared vegetarian option! I did comment that I have never claimed to be outstanding in the kitchen!
I prepared a presentation for staff which I have attached below as there are some lovely additional comments you may not have seen. I ended with a quote that rightly reaffirmed our motivation for working so hard and to such a high standard. Whilst the result is fantastic, we work for the children, delivering the education they deserve every day. We will keep on doing this and working with you all to ensure that we continue to make as positive a difference as is possible for you and your children.
Other news is that we welcome more new support staff to our team this week. Unfortunately we have had to say goodbye to Michelle, Sarah, Kate and Rachel. We wish them each well with their various ventures from supporting family members to renovating houses to adding to their families!
This term we have some exciting events happening. On Friday 16th November we will be officially opening our bike and bounce and saying thank you to the many special people who have made it possible to add such a fantastic resource. Please feel free to join us at the usual time of 9.30am and meet Eorl Crabtree (former England rugby player)who will be cutting the ribbon.
Christmas planning has started already and we will release a full calendar very soon so you don't miss anything. This year we want to involve parents in preparing and serving a Christmas celebration lunch and Andrew will be getting in touch for some volunteers soon.
Andrew is also looking at offering family garden school on Saturday mornings. We have a great space outdoors and the children love working out there. Andrew is fabulous and has such great creative ways of working and we think it would be lovely to open this to families to come along and join in each week. Andrew is away for two weeks now but will send details when he returns.
We have parent's evening on the 14th November. Your teacher will organise time slots and so if you haven't heard details please get in touch. In addition early years are also going to run a stay and play and stay and talk event this term. We want to bring parents in to school to see how early years runs, participate in some planned play and then meet for a talk from the team and myself. Helen will be in touch with the dates and details soon.
This week the children have learnt about the significance of poppies and remembrance. Each class chose whether to place their poppy on the photograph of a new or old soldier. They then helped to make a beautiful display in the entrance.
Finally, if you haven't noticed we are now live on Facebook. This is proving to be a very popular way of getting information out to you all quickly. For me particularly, posting things to the Facebook page is so convenient and has allowed me to quickly share snapshots of our days in school as there are just so many things going on all the time that I like to share.
If you would be happy for your child's image to be posted and would like to change your permissions please contact your child's teacher. We do not use the children's names, only their class name.
Have a wonderful half term with us, I hope to see you all at parents evening.
Please enjoy the presentation and montage of photographs below which capture just some of the things we have been doing in the last half term.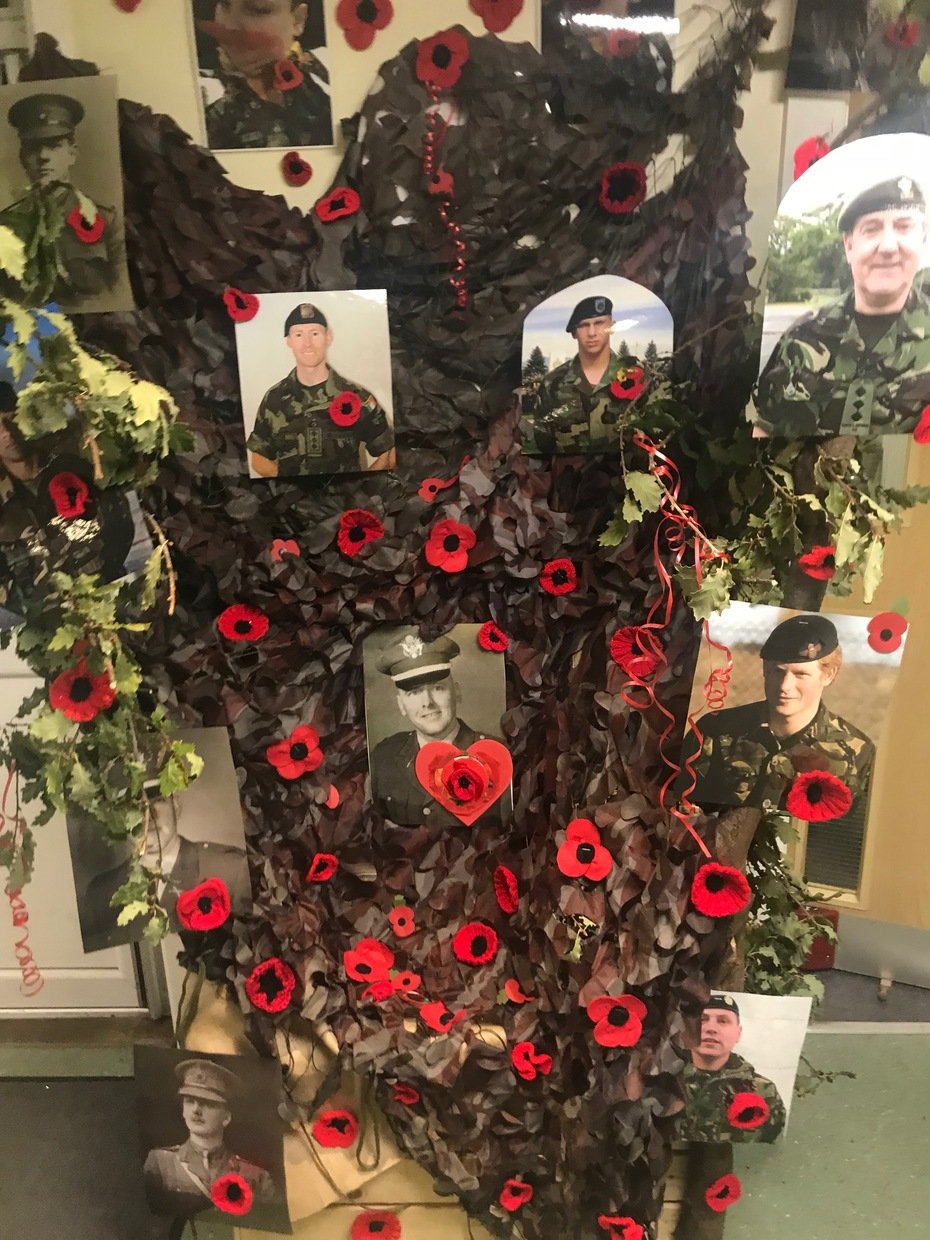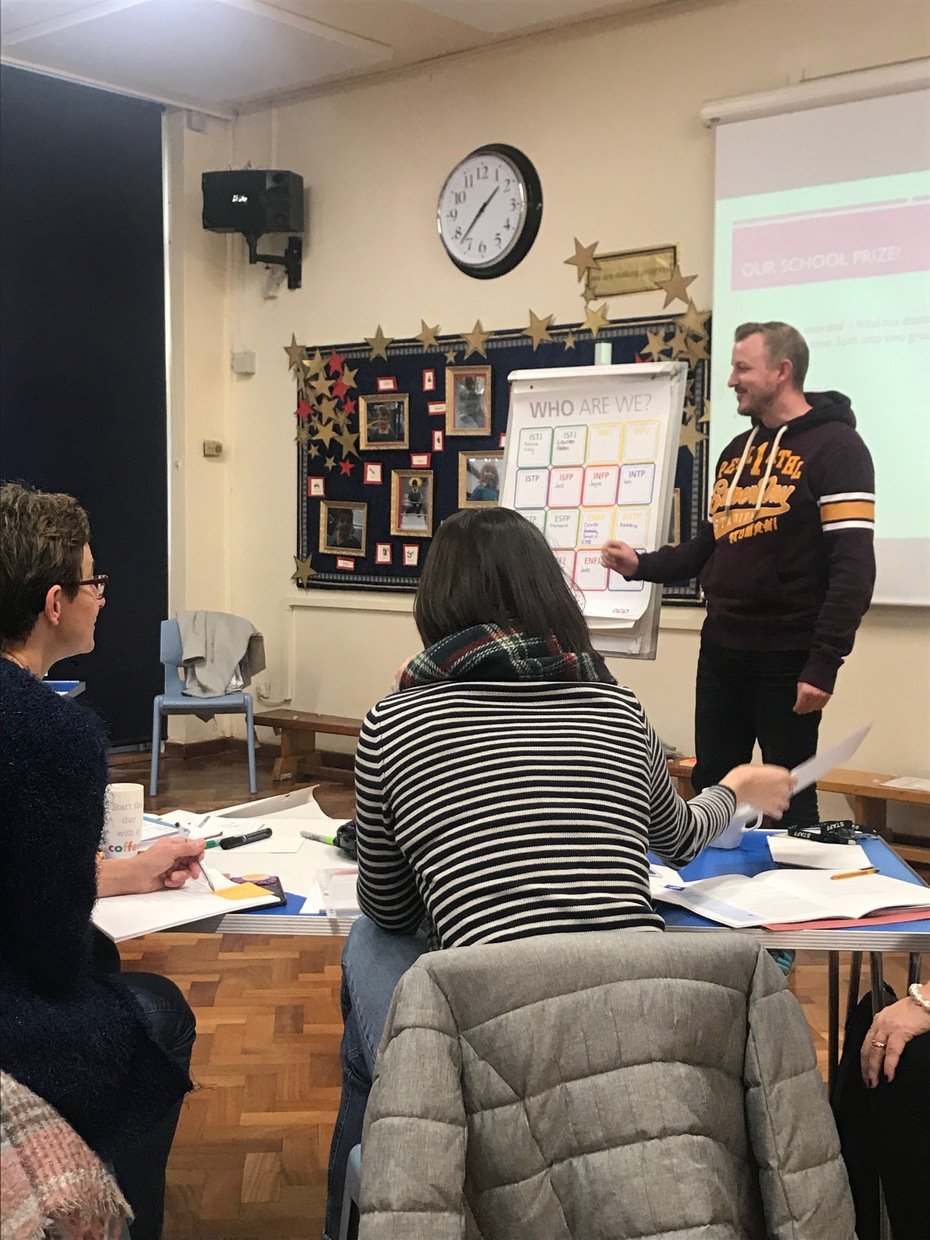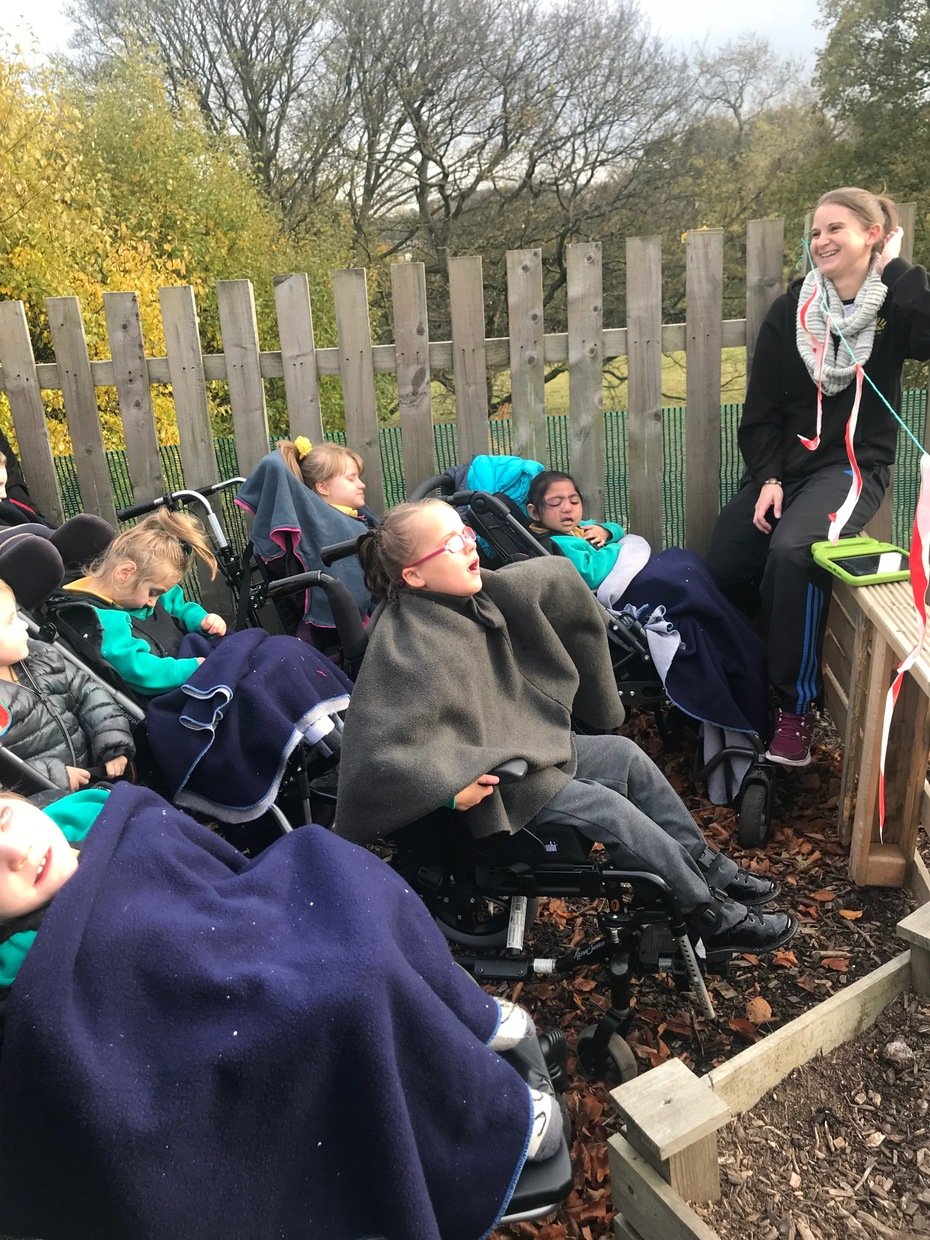 September 2018
Welcome back!
It is great to see all of our children back in school this week. I hope that you all managed to enjoy a wonderful break this summer. As we start the new school year, I would like to welcome new children and their families to Highbury. We are at a record number of pupils on roll now with 79 full time children. All our children have made a fantastic start but in particular I must praise our reception class, otherwise known as ' The Squirrel Squad'.
This year we have 15 children in our reception class, many of whom are starting school for the first time, You would not know as they have settled in so well. the staff have planned some lovely activities to get them hooked in and they are busy assessing the children so that they can begin to set targets for their learning.
The teachers in Squirrel squad are Sarah and Helen and they are more than happy to speak to any parents or carers who have questions at this early point in the year.
New staff
We also welcome some new staff members to the team. Collette McIntyre is the teacher in Starfish class and we have new support staff Thea, Sarah, Sarah and Fiona working across the school.
New projects
One person who did not get much of a break this summer was our premises manager Chris. He has worked so hard to supervise a wide range of projects this summer. Over the next few weeks please keep a close eye on the website so you can share in pictures and attend some of the official opening events.
Have a lovely weekend!
May 2018
Dear Parents and Carers
Happy half term ! I always intend to keep on top of the blog but time runs away and then there is always so much to feedback on.
OFSTED
A big event this half term has been a visit to the school by OFSTED. I was very proud of all the staff and children during the inspection. The children took great delight in talking about the things they enjoyed learning at school and it was great to hear them tell inspectors all of the different ways they have learnt how to stay safe. The inspection was a section 8 inspection and so it only lasted one day and we will receive a letter to the school with detailed feedback. I have received the first draft for checking and so we hope to share that with you very soon. Thank you to all of you who took the time to provide feedback .
Sport
Our key stage two children have been representing the school at Disport this term and have done really well. Our topic for next half term is 'We are the champions' and classes will be planning lots of activities , including sporting activities to showcase their skills and talents and we will ask our disport athletes to share the events they did well in.
Our Starfish class have started horse riding this term and are making great progress. They are learning how to care for horses, keep the yard clean and of course how to stay steady in the saddle. We will be setting targets for the children and will be able to share individual successes via the assembly. A huge thank you to the Bearder charity for supporting this activity .
Help from our friends...
The work on our MUGGA ( games area) has started. The fence has gone in and the ground has been cleared. Huge thanks to the team from Lloyds Banking Group for their support in clearing the ground and making it accessible. The MUGGA will be multi-use and will include an area for bike riding. Next to the MUGGA we will be installing a Roktagon. This is domed climbing apparatus which teaches children how to climb and traverse safely.
Inside school we are planning to fit a rebound bed into the floor of soft play. This is a great resource which we currently have to access at Ravenscliffe and although this is great, it restricts the number of children who can access therapy . We will have the rebound bed open in the Autumn term for the start of the New Year.
The MUGGA and Rebound bed have been made possible by an incredibly generous donation of £20,500 from Huddersfield Golf club and the Wooden Spoon charity. We will be inviting representatives from both to our grand opening . The golf club became involved because one of our parents, Stewart Henbest, is a member and his family regularly attend events at the club. This is not the first time we have benefitted from their generosity and we just cannot thank them enough.
Our Roktagon is being funded through National Lottery funding and again we are so grateful to them for agreeing our application.
As always our amazing Friends of Highbury group are working tirelessly in the background raising funds to support our projects and they have contributed £5,000 to the refurbishment of soft play and have agreed to fund equipment for the MUGGA.
A very special person behind the scenes , going above and beyond in her search for extra funds is our chair of Governors, Stella Spencer. Stella shows such great commitment to the school in so many ways and has led the way on submitting so many successful bids. Thank you Stella .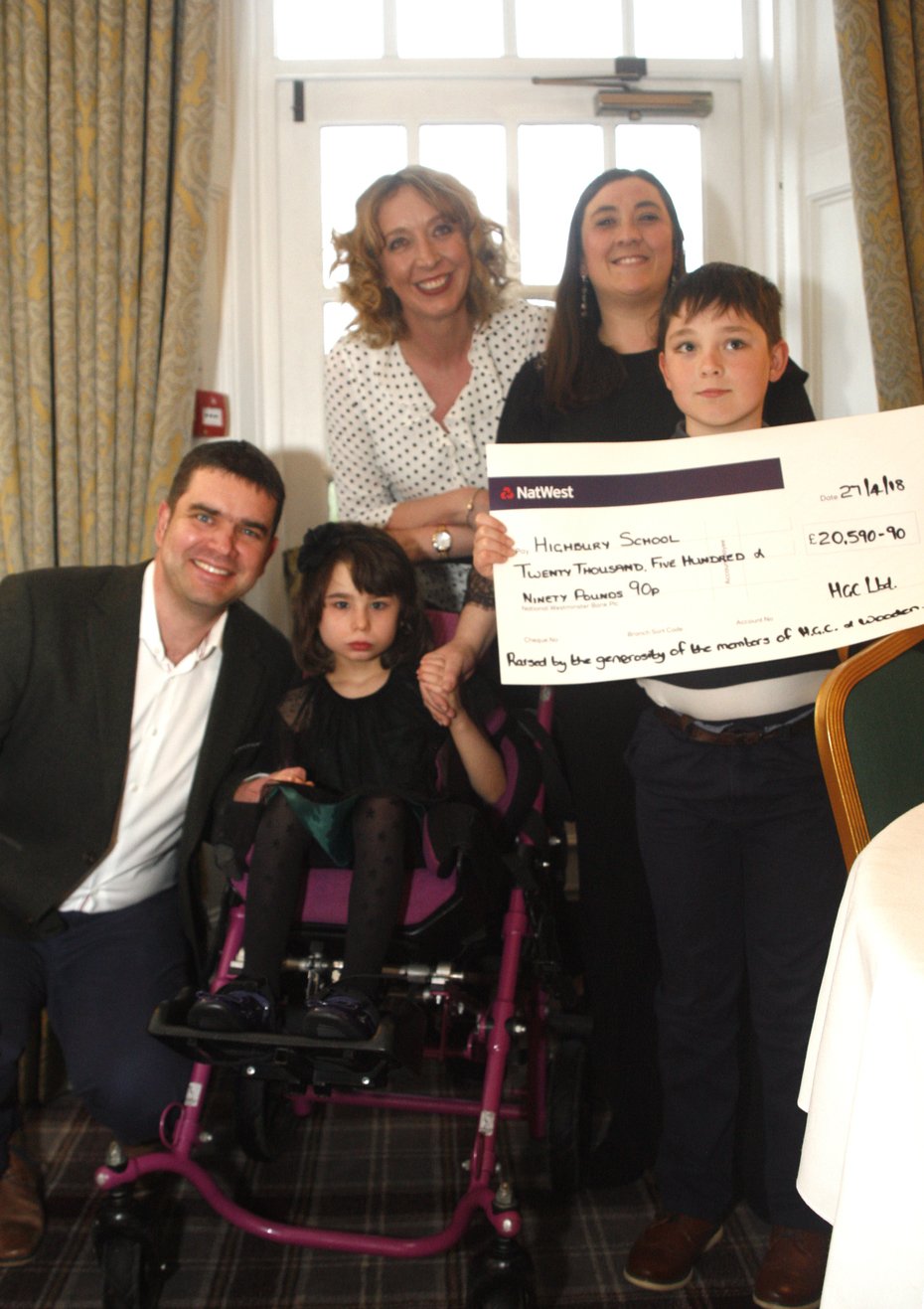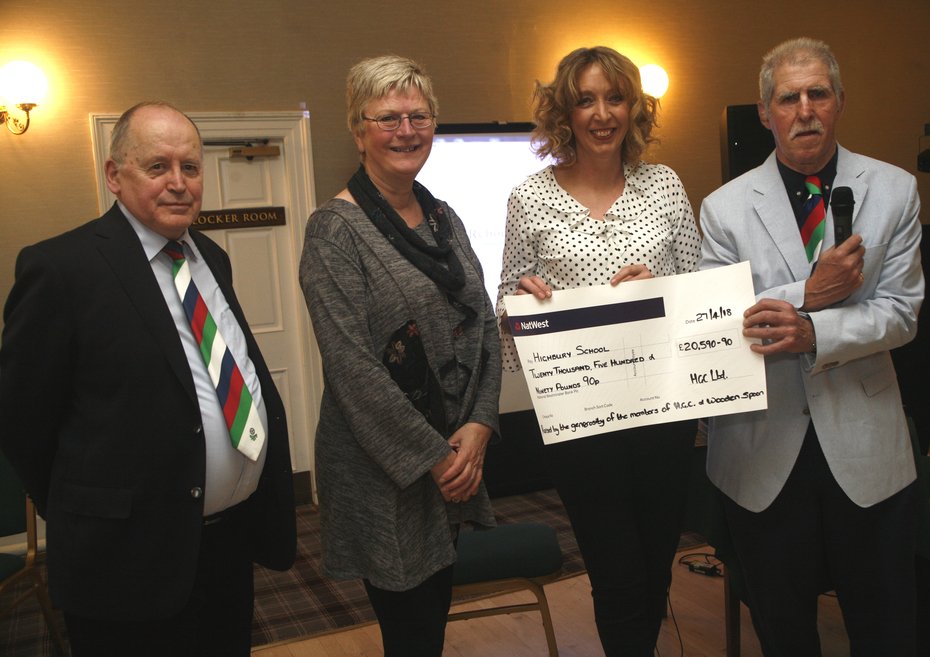 A very royal wedding!
Thank you to everyone that joined us for our wedding celebration. We had a great time and the children all enjoyed their party and bouncy castle. Assembly was filled with examples of how staff had taught the children the significance of the occasion. We were most excited to welcome our very own Highbury Hound to the festivities !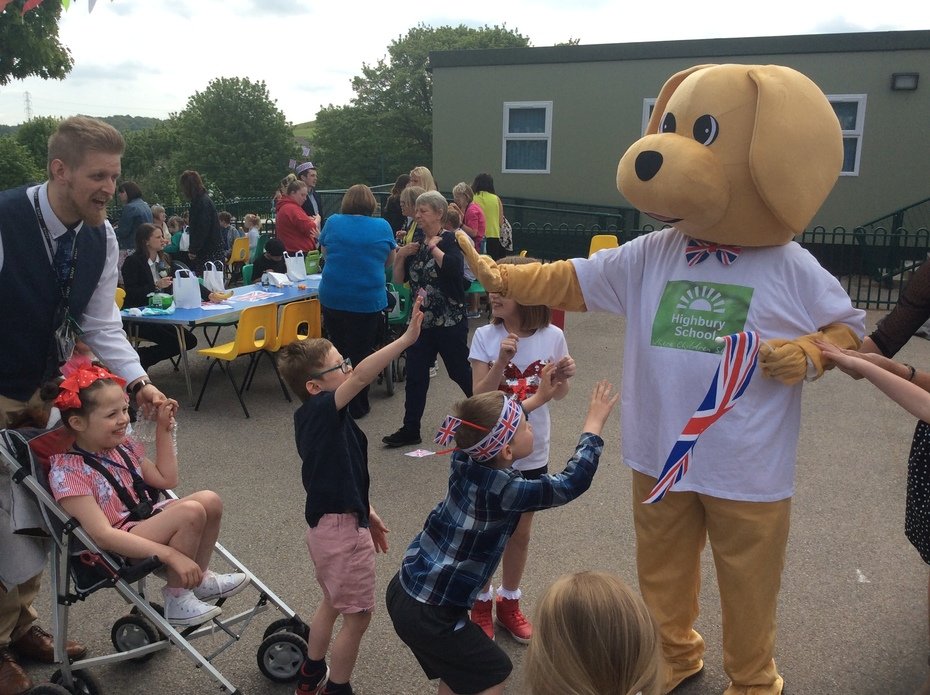 And finally...
Congratulations and well done to al of the children who performed at The Victoria Theatre in the 25 years show. It was amazing and I was just so proud of all of the children . There are some photographs available which Adam is busy organising and we will post them soon
Take care and have a great break. See you back in school on the 4th June
Head Teachers Blog
March 2018
I wanted to fill you all in on some of the decision making this week to ensure you all understand the reasons behind the school closures . I'll start by saying that in my entire career I have never experienced a week like this one and although I hope l never will again, my worry is that if this extreme weather is a result of changes in the climate , this may be something we need to learn to get better equipped to manage.
All decisions to close the school are taken by all three special school heads who agreed to support each other's decision to avoid comparisons being made .
Discussions take place very early in the morning and are led by transport who have the best information about conditions across Calderdale. Transport drive the decision but it isn't the only factor . In order for the school to open and run safely it is vital that we are able to provide full supervision of the children by staff . Staff will always make every effort to get into school but sometimes they face conditions which mean they are delayed or get stuck . Unlike mainstream schools every one of our children is very vulnerable in some way and safe levels of supervision are vital .
In addition we need to ensure that access to the school and all fire escape routes are safe and remain safe throughout the day. Again , our children are very vulnerable and many would need support to evacuate the school if necessary.
In the past we did try to open on a difficult day and all staff helped to clear routes . However , we then had an emergency in the day and a child needed to attend hospital and were delayed in getting there due to the conditions on the roads and I can honestly say that was one of my most worrying days in my time as head teacher .
We also have an issue of the journey to and from school . Many of our children have medical and physical conditions which would make extended journeys into school very difficult and potentially unsafe . Our children with autism can also be difficult to manage safely if journeys are extended or don't go to plan.
So whilst this week has been simply horrendous in terms of the disruption it has caused to you, I hope you can appreciate that trying to make a decision which ensures the safety of 76 children is really hard .
On Wednesday I did try to get staff in to school to do some work around school and to see how journeys etc went . It wasn't successful and I felt I placed some staff who travel distances at unnecessary risk ( especially since the children were not in) . Since then staff have worked to update their safe guarding training at home and teachers have spent time on planning and assessment . Teachers will not take their planning time next week in an effort to catch up with teaching time .
Last night I spent hours on the phone to transport and to the Local Authority and the Head of Woodbank and Ravenscliffe and we took the decision to close based on an email we received at around eight o'clock from the Local Authority. We wanted to settle your minds in advance and give you time to plan. Our premises manager worked hard yesterday to grit all paths around school but unfortunately this doesn't last long as when temperatures drop below -4 the grit is not effective and we are then left with very icy surfaces which are in fact more dangerous .
Next week when we are back in school , we will be meeting to de-brief this week and look to see if there is any way that in the future we can manage this differently . I will be seeking your thoughts and feedback which will be really important to us.
Some of the options which have been considered this week ( but have not been risk assessed and are just thoughts at this point ) include :
• Could we open later and let transport set off later to give traffic time to die down and gritters get out ? This may not be possible due to how transport is staffed as they go on to other work and it may not have made a difference , but I think it's worth the question
• Could transport do a main road collection and drop off ? This would still be very difficult for some parents who have children who use wheelchairs . Is this safe for children who do not cope well near roads ? Is it placing children at risk from cars on the road ? This has resulted in a child losing their life this week when a car lost control and mounted the pavement .
• Could we leave the decision and responsibilty to bring children in down to parents who can drive them in? We would still need to make the site safe and this doesn't support parents who don't drive and doesn't take away the risk of travelling in. We would also need parents to be on standby to collect if necessary.
•What support can we give parents who are struggling at home ? Would a phone call or help line work?
Finally , although it isn't a possible solution to the problem of weather, I will be establishing a parent group email . As good as the text service is it doesn't allow me to give as much information as I would like to and at times I have wanted to make sure you have all the facts .
I have been contacted by some parents who have offered their support this week and I want to thank them for doing so . The responsibility of the decision to close school really does sit very heavily on my shoulders . I can fully appreciate the disruption this has caused you all and I can only apologise again for that .
If you would like to give some initial feedback to the suggestions above or the situation this week , please email admin@highbury.calderdale.sch.uk
I will arrange proper consultation when we are back next week.
I sincerely hope that you and your children are all safe and warm and I WILL see you next week .
February 2018
Dear Parents and Carers
The last few weeks have been as full as always and we have so many reasons to be proud of our school and your children.
I want to share the news that the work that we have done with The Amber Trust and in particular Professor Adam Ockelford to support our children with visual impairment to access music has led to a very exciting opportunity. Our music lead Adam and our specialist teacher Daniel , have been asked to support very young children with visual impairment in the North of the country via the Little Amber scheme. This is such a proud achievement for the school and for the individual work done by Adam and Daniel. We are proud to support The Amber Trust in their commitment to making music accessible for all. If you would like to learn more about the charity and the great work they do, please visit their website ambertrust.org
I also want to highlight a charity that Daniel is in the process of establishing called ' Music for the Many'. Daniel is aiming to offer free music lessons and tuition to primary school children , initially in the Todmorden area. He is seeking support to start the charity and details can be found on justgiving.com (Music for the Many).
Following on from this I want to report back on the great success of the concert that Adam organised in January at The Orange Box. Derek Paravicini and Professor Ockelford spent the day at Highbury and then Derek and our very own Lucy performed together. The evening was really well attended and saw Derek taking requests from the audience to play a song of their choice. Derek has an incredible talent and much like Lucy, he has only to have heard a song once to be able to play it perfectly on the piano. We were all in awe at this amazing ability , especially since Derek is visually impaired.
In school this term we have welcomed trainee teachers from our teaching schools alliance into school. They spent two days working around school and receiving training from our staff . Our work with the Trinity Teaching School is very important to us as it allows us to play a vital role in sharing our knowledge and practice of specialist education with aspiring teachers. We aim to ensure that teachers, wherever they teach, are skilled at teaching pupils with special educational needs.
We have held our first progress check meetings at the start of this term and I am very happy to report that children have made an excellent start towards their targets. The evidence provided by teachers is always to a very high standard and is available for parents to see on parents' evening which is scheduled for Wednesday 28th March. Following feedback from parents, I have arranged for our physiotherapist, Sarah Lawton to attend . Sarah will be available to discuss individuals and we will send details of how to make an appointment nearer the time.
Our chair of governors, Stella Spencer will also be attending. If you haven't met Stella at one of our regular assemblies, please make sure you introduce yourself.
On Wednesday evening we had our first out of hours event, a valentines disco. The event was organised by our wonderful Friends of Highbury who did a fantastic job selling over 70 tickets to children , friends and families. There was dancing , crafts, food and treats and a surprise appearance from our new Friends of Highbury mascot, The Highbury Hound! Step aside Pudsey Bear! I am hoping that he will visit school again soon so that he can meet all of the children and staff who were unable to attend.
Our parent support really is outstanding and we are lucky to have such a committed group of people raising funds and awareness. Thank you to everyone who supported this event including Donna and Jayne and Alex who decorated the hall and made it so special.
We have now spent some of the money raised at the ball on sensory items for home loans. Our lead practitioner is busy compiling some information to accompany items and then she will be sending things home for specific children for parents to try before they buy. We have also ordered a new, bigger POD chair for our butterflies class .
We break for half term on Friday 16th February and the children return to school on Tuesday 27th February .
Have a wonderful half term break.
December
Dear Parents and Carers
In my last blog of 2017 I want to start by thanking so many of you for your very lovely cards and gifts to me, Mrs Mac and the rest of the team. We have had a steady stream of goodies in the staff room which have been enjoyed by us all, thank you.
The children have had a fantastic term and the staff have worked especially hard in these last few weeks to ensure that they are leaving this Christmas with lots of very happy memories.
I must start by once again congratulating the children on their performances. We received such great reviews from everyone who came to see the shows and deservedly so as the children were amazing. In Jack and the Beanstalk we saw all of key stage one and two take part in slaying the dragon and helping Jack . We had a wonderful range of acting and dancing including superheroes, thunderbirds, giants, Christmas trees, beanstalks and a Mary Poppins inspired ending! The children showed great confidence and ability and coped really well with a hall packed full of adults. Thank you to everyone who came along to watch and support them.
Our youngest children were as impressive as always in their production of 'Dear Santa'. They unwrapped mystery presents, sang hello and had a dancing party. It was lovely to see all our new children involved and showing such great understanding.
The fun has continued with a very successful Christmas shop which was organised and run by our wonderful Friends of Highbury volunteers. Children visited the shop and were helped to choose a gift for their family. They enjoyed choosing gifts and using their money to pay.
After assembly last week we held a Christmas craft morning. Lots of you managed to come along and really enjoyed helping your child to produce some gorgeous decoupage boxes.
Parents enjoyed it so much, they asked if we could organise something similar on a more regular basis. We will endeavour to do this in the New Year. All ideas for activities are welcome.
On Wednesday children received a visit from a very special visitor who presented them with a gift from Friends of Highbury. Each child now has a new swim towel with the Highbury logo on. Thank you so much to everyone that continues to support our Friends group and to the volunteers who give so much of their time and energy to making the children feel involved.
On Thursday the children were entertained by Mr Mc Whitty. They enjoyed singing along and joining in with tricks and jokes.
Two of our big ventures this term have been the opening of our out of school club and our family swim sessions. Both of these are supported by the Friends group. The out of school club runs on Thursdays and it has been a pleasure to visit the club and see the children having fun and playing with their friends. This week they have had a special end of term party and the children have loved playing any game where they get covered in either flour or cream. Apologies for all the laundry required after each visit!
The swim sessions have all been taken up for this term but we will offer more sessions when this run comes to an end. It has been great to see children in the water with their parents and siblings. The pool is such an engaging activity for all of the children and so it is especially nice for parents to see the children happy and relaxed.
This term has also seen us welcoming lots of teaching students to the school. We are now very proud partners of the Trinity Teaching School's Alliance. A key part to our role in this is to support the training of new teachers, particularly around SEND. So far this term students have spent time in classes and have been taught about behaviour management, reading and schema. In January we will be welcoming a student to Panthers class to teach alongside Lauren who will act as her mentor.
Today we have ended the term with our traditional songs around the tree. As always, we had so much support from you all and it was a wonderfully happy event. Huge thanks to Daniel, our music teacher for playing along and being so generous with his time.
I want to end by wishing you all a very happy Christmas , a very happy holiday to those of you not celebrating Christmas and a safe, happy and prosperous New Year. We are looking forward to seeing all the children back in school on Monday 8th January. If anyone has need of any support during the holidays the disabled children's team can be contacted on 01422 394091.
November
Dear Parents and Carers
There are only five weeks left until we finish for the holidays and the all-important timetable of Christmas events is now complete! Please see the website or ask for a copy from your child's teacher.
Thank you to everyone who attended parents' evening last week. As always we had excellent attendance and it was great to also welcome siblings to the crèche. The parents' evening was also an opportunity for us to consult with you on various issues relevant to your child. The questionnaire responses were very positive and reflect the excellent work our staff do every day. In particular we are delighted that you feel communication is good and that your children feel safe and make good progress at Highbury.
We value our children's contribution greatly and are always seeking ways to ensure their voice is heard. One way of doing this is via the school council and it is now time to re-elect representatives. Lauren is now leading on the council and is organising the election . Please do take some time when you are in school to see the fantastic posters where nominees have stated their reasons why you should vote for them. A great example is Alisha's campaign slogan,
' Vote for me, I will smile at all new visitors'.
Last week we welcomed students from the Trinity Teaching School who we work in partnership with to support people training to become teachers. 16 students spent the day across the school, observing practice and developing their understanding of SEN. We received excellent feedback from students went away feeling informed and inspired.
On Thursday we had the launch of our out of school club , which has been supported by Friends of Highbury. The club was very well attended and the children and staff enjoyed spending time on fun, social activities.
At the end of the month Michaela will be starting our family swim after school. This is also funded through the monies raised by Friends of Highbury. All places are taken in the first round and Michaela will be feeding back on how successful the swim is and hopefully we can then make it a permanent feature.
Finally, huge congratulations to our Secondary Special School, Ravenscliffe for achieving an Ofsted judgement of Outstanding at their recent inspection. This is an amazing achievement and is well deserved. The school support many of our former students and are working hard to accommodate a high number of pupils whilst problem solving to resolve capacity issues. Well done to them all. We are now more than 12 months overdue on our Ofsted inspection and are expecting 'the call' at any moment. As soon as we receive notification, all parents and carers will be informed by text message and invited to express their view of the school via a questionnaire.
Important information for parents and carers
Calderdale Council is undertaking a strategic review of their high needs provision for children and young people with Special Educational Needs and Disabilities (SEND).
As part of this process they want to consult with early years settings, primary and secondary schools and Post 16 Provision to consider current and future levels of need and provision. The consultation will also be asking how Calderdale Council can best use £500K capital funding that has been provided by the Department of Education to help fund the creation of new school places and/or to improve existing facilities for children and young people with an Education Health Care Plan (EHCP). To this, Calderdale Council have also allocated up to £2.5 million of basic needs funding.
The consultation events will provide an opportunity for early years settings, primary and secondary schools and Post 16 Provision Heads, SENCOs and SEND governors to share their views.
I really hope that you will be able to attend one of the consultation events. I appreciate that it is a busy time and that you might not be able to attend the consultation in your area so, you are very welcome to attend any of the three events. For those who are unable to attend a consultation event an online questionnaire is available for you to complete https://www.surveymonkey.co.uk/r/LDXJKGS.
If anyone has any queries concerning the events please do not hesitate to contact Lynne Burns, Strategic Review Officer Tel: 01422 392637
Wed 6 December 2017
13:00 – 15:00
Brighouse Civic Hall
Bradford Road
Brighouse
HD6 1RW
Organiser: Lynne Burns, Strategic Review Officer (SEND)
Organiser of SEND High Needs Strategic Review - Consultation Event for Early Years Settings, Primary and Secondary Schools and Post 16 Provision
Princess Buildings
Princess Street
Halifax
HX1 1TS
Office: 01422 392637
Mobile: 07540669488
Debbie Sweet
Headteacher
October
Dear Parents and Carers
The last eight weeks has been such an exciting time in school. The term started with us welcoming 14 new children to Highbury, some of whom were starting school for the first time. When I look at how well they have settled in such a short period of time I am so impressed and so proud of them. The Squirrels and Ladybirds classes are now coming together as a unit which gives the children so much more space and more opportunities to learn in a range of environments. All of the children have started swimming and are enjoying the water and growing in confidence each week.
We now have 76 children on roll at school which is the highest number we have had since I joined the school nearly five years ago. The two new classrooms have allowed us to keep class sizes as low as possible to enable us to organise our resources and curriculum in line with their needs. The number of children requiring specialist provision is rising nationally and this continues to be an issue which we work with the Local Authority on as we try to find solutions for as many children as possible without affecting the quality of the work we do.
Our Governing body is vital to the work we do on the leadership team and in September we had our annual general meeting and Stella Spencer OBE was elected to the post of Chair of Governors. Austin Crowther , who has supported the school for many years , is our Vice Chair. There is more information about our Governing Body on their page on the website.
Another voluntary group who offer us so much support are the Friends of Highbury and their subsidiary group Highbury Proactive. On September the 23rd, Friends of Highbury hosted our summer ball in conjunction with TRS electrical services. The ball was an incredible success and raised an amazing £10,500. We aim to spend this money on supporting resources, services and activities for children and their families. Some of the money raised will be spent funding equipment which parents can loan for use at home and throughout the year we will be consulting with parents to ensure we purchase the right things. In addition some of the money raised is supporting our out of school club which starts after half term,. The out of school club is a way of children accessing social time with their friends whilst providing parents and carers with some respite. The club is being managed by Sarah Dwyer and if you have any questions please contact her at school.
Friends of Highbury are also supporting a family swim session each week for the next twelve weeks, on an initial trial basis. Many of our families find it difficult to access the local swimming pool and so we want to support them to come and swim here in a safe, warm environment , with the support of our swimming teacher Michaela. A letter has gone out to parents this week and if you want further information please contact Michaela at school or see her after assembly on Friday.
We finish today for half term and I know that the children are ready for a break. We have been badly affected by the sickness bug which swept across the school and resulted in a high number of staff and pupil absence. Thank you to parents who co-operated with our requests to keep children off school for 48 hours. May I take this opportunity to remind parents that we do need to be able to contact someone in the event of illness or an emergency . It is vital that if your contact details change, you inform the school immediately. In addition, in line with Calderdale policy , if your child is absent from school and you do not make contact with us before 9.30am we will need to phone all numbers on your contact sheet and if we cannot make contact we would need to notify the police. Jayne has written to you about this , as this is very sensible advice following cases where there had been an injury or accident in the home which had prevented parents contacting the school and resulted in children being at risk.
We are back in school for a training day on the 6th November and the children will be in on Tuesday 7th November. Have a wonderful half term and if you need support during the week the number for the disabled children's team is 01422 394091.
Debbie Sweet
July
As we say goodbye to another school year I cannot believe how quickly time has passed.
This last half term has been a very busy one filled with end of term assessments and preparation for the new school year.
On the 7th July we welcomed all our new children and their families into school for transition day. It was a huge success and all of the children coped really well with the changes.
Our new teachers Jack, Alex and Jade were able to join us and they have been in to school so often that they already feel part of the team.
Sadly we say goodbye to Andrew and Rachel. Andrew is returning to teaching English at secondary level and Rachel is about to begin an exciting chapter in her life as she begins her well earned retirement. We wish them both the very best of luck in their new ventures.
As I write this we are also preparing to say goodbye to our wonderful year six pupils. All of them have thrived in their time at Highbury and are ready for the next challenge but we will miss them terribly and it will take some time to get used to life at Highbury without them!
I want to thank all our year six parents, carers and families for their support of the school during their child's time here. We rely so much on your support and thank you for entrusting your child's education to us.
This final week has been packed with fun. Several classes have taken end of year trips or enjoyed treats in the classroom and on Tuesday the whole school had fun together at the summer fayre.
We will be publishing our end of year progress report and pupil premium report to the website over the holidays so please check the website for more information.
I received some fantastic news from our friends at Ravenscliffe who held a charity ball on Saturday night and raised an absolutely incredible £250,000 ! This means that they have now raised the amount needed to go ahead with the build at Spring Hall which will benefit so many of your children in the future. What an achievement by the school and its' supporters! Whilst I couldn't dream of matching this amazing amount, it would be great to see as many of you as possible at the Highbury ball on the 23rd September. The ball is about raising money to support you and your children at home by providing equipment to borrow and providing much needed respite . We have done well with ticket sales so far, but would love to sell more. The raffle prizes are truly incredible and on the night there will be the chance to bid for more ! Tickets are available via the school office and cost £35.00 each. Bring friends and family along- it is set to be a great night.
Our garden school continues to be a great resource to the school and as Andrew moves on it is important that we continue to use and maintain the area. We would really welcome volunteers who would give up some time to care for the garden and help us with maintenance. Please contact school if you have any time to spare, particularly if it is time you can commit to on a regular basis .
Multi Academy Trusts (MAT)
Governors wrote to parents/carers a while ago to share the news that the school was considering joining a multi academy trust . After careful consideration and research, the Governors have agreed to move forward to pursue an application the ICAT trust . ICAT appeals to us because it was established by our school improvement partner Gill Robinson who was formerly the head of Castlehill school in Kirklees. We have worked closely with the school for over four years and have developed a strong relationship of trust and support . The ICAT MAT is a small mat with dedicated specialist schools , it is close to Highbury school and as a new MAT we can play a role in influencing how the MAT develops over time. Working in genuine partnership with other schools is very exciting and offers so many possibilities to our children and families at Highbury but also across Calderdale.
We are at the beginning of a long and involved process and I will keep you informed of the details and next steps and will write again in September .
If you have any questions before then I would be happy to answer them.
As we look forward to the summer break, I recognise that for some of our children and families the long break from routine can be a challenge. Jayne has organised two coffee mornings for during the holidays where families can come into school for a stay and play and much needed break. If you would like to come along they are on the 10thand 24th August from 10.00-12.00. Brothers and sisters are welcome .
Finally, thank you all for your support this year. It has been an absolute pleasure to be involved in your children's lives and be part of the team committed to ensuring that your child shines!
I wish you all the best for a safe and happy holiday and I will see you back in school on Tuesday 5th September.
Debbie Sweet
Head teacher
June
With so many terrible reports dominating the news at the moment , it felt particularly poignant to pause in our every day work and celebrate Eid with our children and staff. All week children have been learning about this wonderful occasion in their classes and have participated in lots of exciting activities including creating henna patterns and making traditional sweets and savouries.
The whole school came together on Wednesday for a special celebration which included art work, eating, singing and dancing.
The highlight for me was when Anum took the microphone at the end of the assembly and annnouced ' Muslims of the world!'. She then wanted to make sure Mrs Mac is awarded star of the week for organising such a great 'Muslim Party'.
The event reminds me that at Highbury we are one family, working together, caring for each other and wishing only the best for each other. We are a model of how an inclusive and caring society should be and the children of Highbury remind us of all the truly wonderful gifts in this world.
Eid Mubarak to all our Muslim friends.
May you all enjoy a wonderful and peaceful celebration with your families and friends.
May
Fund raising
On Wednesday this week, I was invited to attend a meeting of the Probus club in Brighouse to collect a cheque for £500 . The chairman of the club is Allan Dobson and he has led the club to raise funds in a creative way through their 'Be kind to your trousers' campaign.
Julia and I were made to feel very welcome by the members who were all very interested to hear how the money raised will be spent on providing vital communication equipment for our children. Our thanks to the club and their members for their continued support.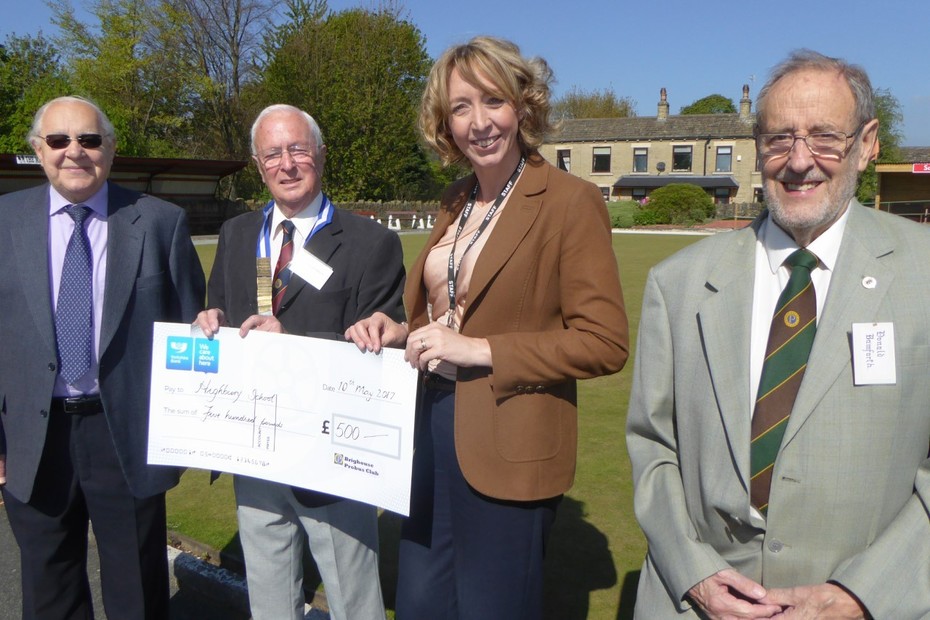 Charity Ball
The posters are now out advertising the charity ball on the 23rd September and tickets are selling fast . We want this to be a fun night and it would be great to see as many of our parents, friends and family there as possible. Tickets can be ordered through school addressed to Alex Stansfield please.


Staff Changes
Inevitably , from time to time, staff move on and it is always with mixed feelings that we wish them farewell. Andrew Wright is our teacher in spiders class and he has been with us for three years. Andrew originally trained as a secondary English teacher and came into special education on supply and stayed . He has missed teaching his subject and has made the decsion to return to mainstream in September. You will be invited to join us in wishing him, Rachel and Ian well at the end of term.
The recruitment of replacement teachers is underway and we have had a fantastic response to our advert and are confident that we will find outstanding teachers to fill the gaps.


Garden School
We are always grateful for the support we receive through donations to the school. The garden school has been an amazing project which has really enriched the education of all children across the school. The project was possible because of a significant donation of £5,000 made to the school by the family and friends of Isobelle Henbest . I was contacted by Isobelle's Dad this week who asked when we are doing our grand opening of the garden school and it made me realise we have been remiss in not arranging this until now and so we have organised an opening to take place on Friday 23rd June after assembly. This will be a great opportunity to show parents, carers and supporters the wonderful provision and to say thank you again to members of the golf club for raising the funds.



Mrs Debbie Sweet
Head Teacher
April
Happy Easter
We finish school today until the 24th April and the staff and children have been working so hard that I am sure they are looking forward to the break.
The children have enjoyed lots of Easter themed activities in this last week which have included an Easter assembly, Easter baking, egg hunts and decorating eggs.This morning we announced the winners which was a very hard decision as all of the entries were so good and very imaginative. Julia has posted photographs on the website so please take time to have a look.
All of the classes have contributed to our 'Eggbury' recipe book and spent time in class writing recipes and following instructions. All of their efforts are on display at the back of the hall.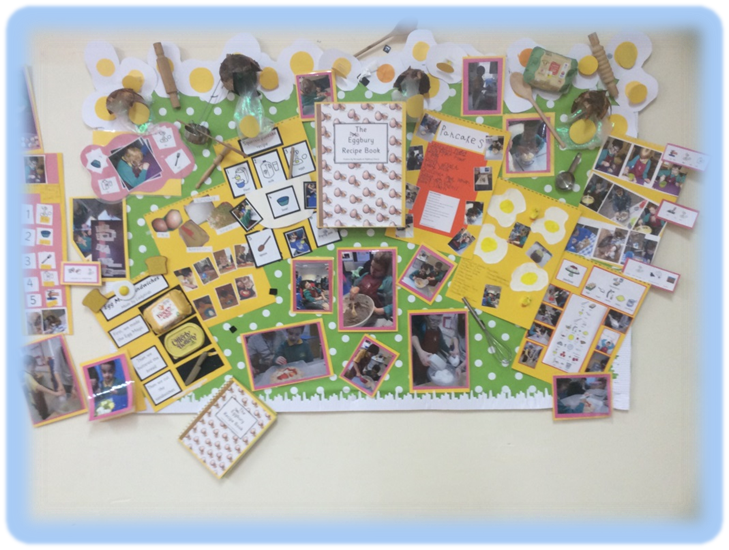 Our new classrooms
We are very happy to announce that we now have two new classrooms which have been instated onto the area where we used to have the story circle. The modular building looks great and the space inside is fantastic and will really support our organisation in school as we can now reinstate the therapy room and move the Butterflies' class into a much needed larger space. Panthers and Starfish are moving into the new space and today the children were excited to be part of the moving team. Norma, do not worry, the drill was not plugged in!

Stay and Play
Early years have held another very successful stay and play event and it was a huge success. We are always pleased to welcome families into school and enjoy meeting the children's siblings. The morning was so well planned with lots of different opportunities to participate in a range of activities. Thank you to families who attended and thank you to the staff for all of their hard work in making it such a success.
Pupil Progress
This week we have held pupil progress meetings in school and I have had the opportunity to meet all of the teachers and be updated on the progress children are making towards their targets. The meetings went really well and I am delighted with the evidence which was presented to support the assessment of children. We were joined for some of the meetings by two of our governors who attended to learn more about the process. The governors described the meetings as useful and said that they could now offer assurance that teachers are challenged about pupil progress and that the assessment procedures of the school are rigorous.
Holidays in term time
When we meet to discuss pupil progress we always include a review of pupil attendance as it is the most important aspect of a child's success in school. Part of this review includes a discussion about holidays taken in term time which we always try to deter parents from organising. You may have been following the case in the news recently of the Father who was fined by the school for taking his child out of school to go on holiday. The following is a summary of the case as reported in The Independent.
'Parents who take their children out of school for term time holidays can be prosecuted, the Supreme Court has ruled as a "stubborn" father lost his landmark case on Thursday whilst appealing to parents not to follow his example.
Delivering their verdict, the judges ruled that Jon Platt, a businessman from the Isle of Wight who took his six-year-old daughter on a seven-day family trip in Florida in April 2015, should have paid a £120 fine for his daughter's unauthorised absence.
The judges said he had shown a "blatant disregard of school rules" and that his approach had been a "slap in the face" to "obedient" parents who abide by the law.
Their ruling means that parents who take their children out of school on holiday - even if their child has regular attendance - can be prosecuted if they do not receive permission from the head teacher.
Our position at Highbury remains the same. We will not authorise absence in term time for holidays except in exceptional circumstances as defined in the guidance. We will review the attendance of individuals and will take action where we are concerned about a child's attendance .
Mother's Day Flowers
Our thanks to Friends of Highbury for organising the Mother's Day flowers. All of the children who came to wrap a flower really enjoyed the experience and we hope if you received one that you appreciated the gesture and are enjoying the flowers in your garden.
Friends of Highbury Ball
Friends of Highbury held a meeting on the 6th April and the main topic on the agenda was the much anticipated ball. This year we are proud to be sponsored by TRS Electrical Services who are making a generous donation to the event and are really supporting the school to make this a night to remember where we raise vital funds for equipment which we plan to share between home and school. You should have received a save the date notice. To remind you, the date is Saturday 23rd September. Tickets are £35 each and include a three course meal, arrival drink, photographs, a band and a DJ. The evening is shaping up to be amazing with some incredible auction and raffle prizes being planned and it is always such a great celebration of the children and families at school. Tickets will be on sale after the holiday.
Have a wonderful Easter break and we look forward to seeing you back in school on the 24th April.
Mrs Debbie Sweet
Head Teacher
Additions
Due to difficulties with my connection this could not be posted until today and there is some additional news I would like to share.
At the end of this year we knew that Rachel Furness would be leaving to begin her well earnt retirement. Rachel has been at the school for many years and played a key role in the school council and wheelchair dancing. She intends to leave in style and will be organising a Hoe Down dance before the end of the term.
We have also received news that Ian Mottram will be leaving at the end of the year to take up a position in Shanghai. Ian has been with us for a short period of time and has been a great teacher to the Starfish Class. however, it his dream to teach abroad and so we wish him well.
The children are in their new classrooms and we will be hosting a grand opening for all parents before the end of the year. In the meantime, parents of children in the Starfish and Panthers class have been invited for a sneak preview tomorrow.
Finally, tickets for the ball have been ordered and will be on sale from next week. Posters are being printed and will be displayed around school and on the website with all of the details on.
March
I have read with interest the announcement of additional funds being allocated to local councils for the benefit of pupils with special educational needs and disabilities. As you are aware we have worked hard to secure an additional two classrooms to enable us to continue to meet children's needs effectively in high quality learning environments. The ground works for the modular build are well underway and the unit is being installed on the training day on the 17th March. Whilst these two classrooms will relieve the pressure on space inside the school they do not fully solve the problem that the school continues to be over subscribed and the number of children requiring a specialist education is increasing both locally and nationally. This injection of funding and how it is spent needs to be well planned to ensure that there is high quality investment in the education of children with special educational needs across the authority. Please do take time to get involved in the consultation and share your experiences and expertise with the decision makers.
Friends of Highbury
Your child should have brought home a newsletter this week from the Friends of Highbury group. My thanks to Alex Stansfield for preparing the newsletter and for including some very useful information. I am also delighted that Friends are holding another ball in September and that we are being sponsored by TRS refrigeration. This will provide such a boost to the money we raise on the night . Details of how to purchase tickets will be available soon.
Parent's evening
We will be holding our spring term parent's evening on the 15th March. We always have an excellent response and welcome many of you along to view your child's books . In addition , friends of Highbury will be conducting a very special consultation on their new initiative ' Highbury Proactive '. This promises to be a very exciting project aimed at offering very real and practical support to families. Please come along to find out more.
January
As we finally say goodbye to what has been a long and cold January I am writing with exciting and long awaited news.
Modular Building
As many of you are aware, we have had to make many changes to how we use rooms within the school to accommodate our ever increasing number of pupils. We had to change our therapy room into a classroom and add a dividing screen to our early year unit. Whilst we have all worked well to make this successful, it has placed demands on us as both spaces are very small and there is no functioning therapy room in school.
We have finally been informed that the Local Authority will fund two modular classrooms and these will be added to the school site this term.
The classrooms will be bright, modern and spacious and will house our Panthers and Starfish. These are our older children and we know they will cope well with the responsibility of travelling to and from the building into the main school.Whilst we would of course preferred to have added onto our existing building, we have no space left to do so and therefore the modular building represents a good compromise .

Locally and nationally there is a demand for specialist places and across the country Local Authorities are working with school leaders to develop plans to ensure that schools can continue to meet the needs of our most complex children.
To ensure that we are as prepared as possible for the future, I am part of a group of Head teachers who sit on a steering group for the Yorkshire and Humber region. In addition to this I am in close contact with the Local Authority to ensure we are in a position to help solve some of the problems which arise form a rising school population. Our Governors are fully aware of the situation and ensure that they ask for regular updates and have been proactive in issuing a response to the Local Authority.
Online Safety
Last week we hosted an online safety evening at Ravenscliffe School in partnership with our two specialist partners and the Prevent team at Calderdale Council.
All of our teachers and some of our support staff attended and we all found it very useful. There were some parents from Ravenscliffe School who attended but no-one from Highbury was there so it's unlikely we will run a session in this way again, but we felt it was worth a try.
Amongst the information provided there was some very useful advice on how to ensure your child is unable to access inappropriate or dangerous content by installing filtering and monitoring software. The slide below was taken on the night and would be a useful starting point for anyone looking to increase their security controls.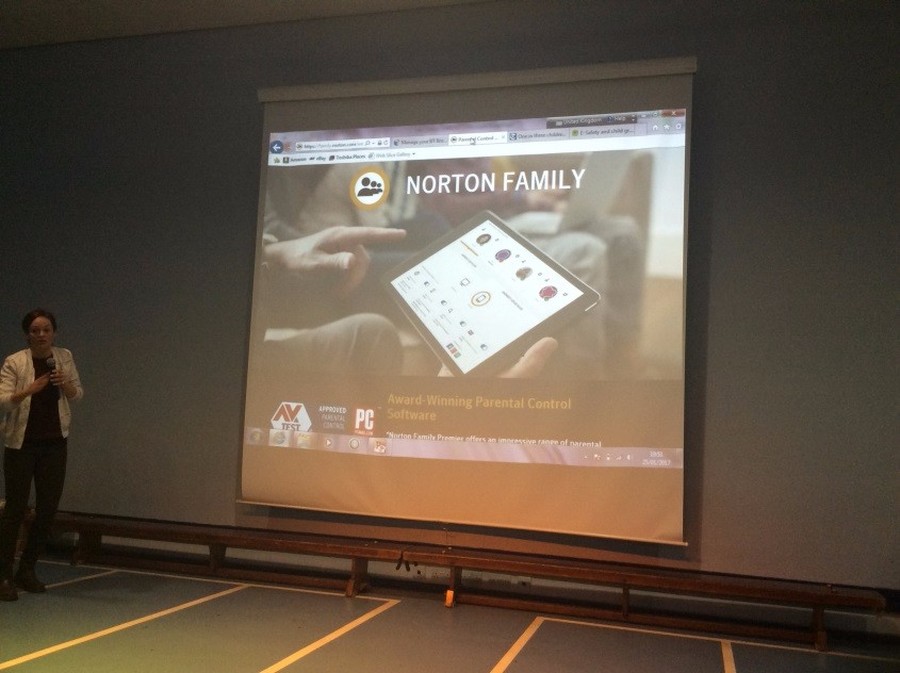 If anyone has concerns about anything posted online they can report this to the Child Exploitation and Online Protection Centre (CEOP). If you are in any doubt about your child's safety online please do contact them for advice.
Friends of Highbury
Friends held a fantastic meeting in school two weeks ago. There was excellent attendance and it was just great to see so much renewed support in the group.
There was a discussion about what to raise funds for and how to raise them and there has been some interest from a company wishing to sponsor our charity ball and so we may have news of that in the next few weeks. Friends intend to publish their own newsletter to keep you all up to date but I wanted to take this opportunity to thank everyone who attended and to also thank some of our supporters who have made generous donations via the Virgin media page. They are; Paul Knowles, Theresa Hodgson and Sarah Campbell. Thank you so much for your support, giving time and money to the school. We are always overwhelmed by the support we receive.
Mrs Debbie Sweet
Head Teacher
December 2016
On our last day of this term and this year, I am sitting smiling as I recall all of the wonderful events which have taken place in the last few weeks. We have had a truly amazing term. All of our monitoring across school has given us confidence that the quality of teaching and learning is outstanding. Children have settled into their classes well and are making good progress towards their end of term targets. The main event has of course been Christmas! Some of our highlights in the lead up to Christmas have been….
Christmas Lunch
Mrs Mac was determined that all of the children who are vegetarians would enjoy a wonderful lunch and so she donned her apron and hair net and spent the evening at home preparing some wonderful alternatives to the traditional Christmas lunch. Katie and Wendy worked hard as always to ensure everyone was served and could spend lots of time enjoying cracker pulling at their tables
The Rotary Club Shoe Box Collection
No matter how many times we ask you to be generous in supporting our many charity events, you never cease to amaze us. This year our Rotary appeal was so well supported and we had over 25 boxes filled and ready to be delivered to vulnerable children in our community. A very big Thank you to everyone that took time to send a box back.
The School Fayre
Our School fayre provides a great opportunity for children to get involved in making things to sell in aid of the school council. This year we raised an amazing £600 pounds which is just incredible. Thank you to everyone who supported the fayre and to Rachel and the staff who helped to organise the stalls.
Early Years Craft Morning
We love having parents, carers and family in school, especially in the early years when children are starting their school career. The early years teams organised a fantastic Christmas craft morning where children and their families worked together to play and create. The feedback was excellent with so many people requesting more events in the future.
Christmas Performances
We were well and truly spoilt with two amazing productions this year. The early year's version of' The Snowman' was magical and all of the children were so confident sitting at the front of the hall joining in with songs and actions. The other children in school took part in a fantastic production of' Scrooge'. The performance had everything; singing, dancing, acting, set changes, costume changes and most of all a brilliant mix of humour and Christmas nostalgia. All of our staff worked hard to showcase your children and it was a real celebration of how very talented the children are.
We took lots of photographs and they will be ready to share, along with a video which will be available to buy after the holiday. Songs around the tree Songs around the tree was as festive and fun as always. Thank you everyone who came and took part and for sending in a donation to support Save the Children.
And Finally.. Thank you so much for all the very kind gifts of presents and cards sent in by you all to myself and Mrs Mac. Have a wonderful Christmas or holiday from school and we will see you all back in school on Tuesday 3rd January.
Merry Christmas
Mrs Debbie Sweet
Head Teacher