Effort and enthusiam.
Wise Owls have put forward their Effort and Enthusiasm nomination for the half term and we are proud to say that it is Reagan! He has impressed us so much with his vocalisation and we have got more and more on camera. He is responding very well to the script "Reagan says..." and will often then speak to get his needs met. Check the lovely video below of his talking!
Trampoline Visit
We had an absolute blast today on our school trip. We spent the full hour busy bouncing. I can't say enough how well behaved everybody was and how much enjoyment they all got from the visit. I would highly suggest visiting in your own time as it is highly accessible for all! Check out our footage below!
Chinese New Year
Wise Owls had a brilliant day on Tuesday with out cross school Chinese New Year day. We made pig masks looking at the year of the pig, matched animals of the Chinese zodiac, practiced our overwriting on Chinese Symbols, completed a Chinese themed sensory circuit and made our own spring rolls! It was an absolutely brilliant day, and to make it even better, we were joined by Evie and Elisha from the butterflies! It was great to see the classes all coming together, and moving around school. I can't wait for the next RE day!
Changes
As part of our food topic, Wise Owls have been looking at changes within the kitchen. We conducted 3 experiments this week. Firstly, we tested hot and cold water and saw the effect that they had on our boiled eggs. Secondly, we made butter from milk purely by shaking it, and finally today we looked at melting and setting chocolate and what changes happened with heat and cold. It's safe to say, the chocolate session went down far better than the other two!
Check out our 3 slideshows below!
potato day
Continuing on from our fruit and veg topic, Wise Owls have been busy with our potato day. Throughout the day we planted seeds, dug up or potatoes, washed and peeled them, boiled them and then finished with a good mashing! It was great to see the guys coming back to look at what they have already completed and moving on, with a real sense of knowing where there food comes from. Check out are potato day below!
Spring Term PE
In PE this term we have been working on our bat and ball skills, this week we have been learning how to pass to our partner. We are getting much better at hitting to each other.
FRUIT 2.0
Wise Owls have been completing their topic on fruit this week. We have been completing lots of fruit crafts and I am sure that by this time next week, you will have got to see our new fruits display which we are busy putting the final touches to. Everyone has been working hard on their individual targets and we have been trying our hardest to improve our matching and naming skills.
Our star this week is Reagan for some of his amazing matching skills working with real life objects. Check out the amazing video below.
FRUIT!
We have started our fruit topic with lots of sensory play around fruit. We have been trying some new and exciting flavours!
Spring term 1
Welcome back to our New Year. I hope you are all feeling refreshed and ready to go. We are starting our new topic "What's on the Menu?" Have a look below at our topic overview as well as lots of fruit and veg related ideas you can try at home.
Christmas Buffet
We loved our Christmas buffet today. We just want to say a massive thank you to Andrew for all his hard work preparing the day. Now it's time to party!
AlADDIN
What a brilliant day we had performing our school pantomime Aladdin. There will be some official photos on Facebook of the performance, but check out our backstage highlights!
BIG PE
In our PE, we have been working on our gross motor skils using the big apparatus. I am so impressed with the confidence some of the guys are showing. Check out our highlight video from our Monday session!
"Off to shops"
As the final day on our Lighthouse Keepers lunch, we have been to the shops to try and buy all the ingredients we need to make our packed lunch.
Check out our photos below.
Budding Electricians
As part of our Lights, Camera, Action topic, we started to look at electrical circuits. We have been building circuits. Alaric impressed us so much with how he was wiring up multiple components, He understood the effect of the switch and observed and experimented to make his circuit.
Catching up to REAGAN.
I did say Reagan had Star of the Week in the bag, but Sana has just come up into contention with some extra ordinary maths work. Check out the video below of matching shapes. It is lovely to see Sana so focused.
Shapes.
We are always continuing on with our maths and this week has been no different looking at shapes. What shapes do you have around the home?
Lighthouse Keepers Lunch
Check out the video below of our topic story.
Making sandwiches
As part of our work on our story the Lighthouse Keepers Lunch, Wise Owls have been making sandwiches to send across for our lunches. We made jam and cheese sandwiches and used the language slice and spread. To go with the story we even made some mustard sandwiches which the naughty seagulls didn't like. Why don't you try making some sandwiches at home?
Star of the week, on a monday?
Sometimes star of the week is for an exceptional piece of work, but someone in class has had an exceptional day! Reagan today did some superb talking in our English session completing his See and Learn work for language development. After break he then went on to do some superb PE, showing a brilliant sense of balance, and then this afternoon as part of our work on sequencing he did some amazing spreading to make sandwiches for our birthday party!
The rest of the Wise Owls are going to have to work even harder if they want to catch him up and get Star of the Week
Parents Evening
It was great to see all of you last night and discuss all the fantastic progress the class is making. I love parents evening as I come away with lots of ideas for things we can do and work towards based on our discussions. I also want to say hi to all of Covea insurance who I know now have their Thursday club to check in on how we are doing!
Back in class Wise Owls have been continuing with their shape and color work in maths and science. In English we have been looking at what we need to eat our "Lighthouse Keepers Lunch", so we have been looking at naming, matching and sorting cutlery.
One of my highlights has been mixing colors using spray bottles and water, the class loved the sensory experience!
My star of the week this week is Isaac. Keeping in with our "bounce and bike" theme, Isaac impressed us all with how he listened to instructions and co-ordinated himself.
BIKES AND BOUNCE
We are looking forward to the official opening of our Bikes and Bounce area during assembly this week. Yesterday we were up in having a play on the bikes and we hit a milestone achievement.... the entire class on bikes at once! Everybody is gaining so much more confidence and we are looking to start trying some of our owls on more challenging bikes this term.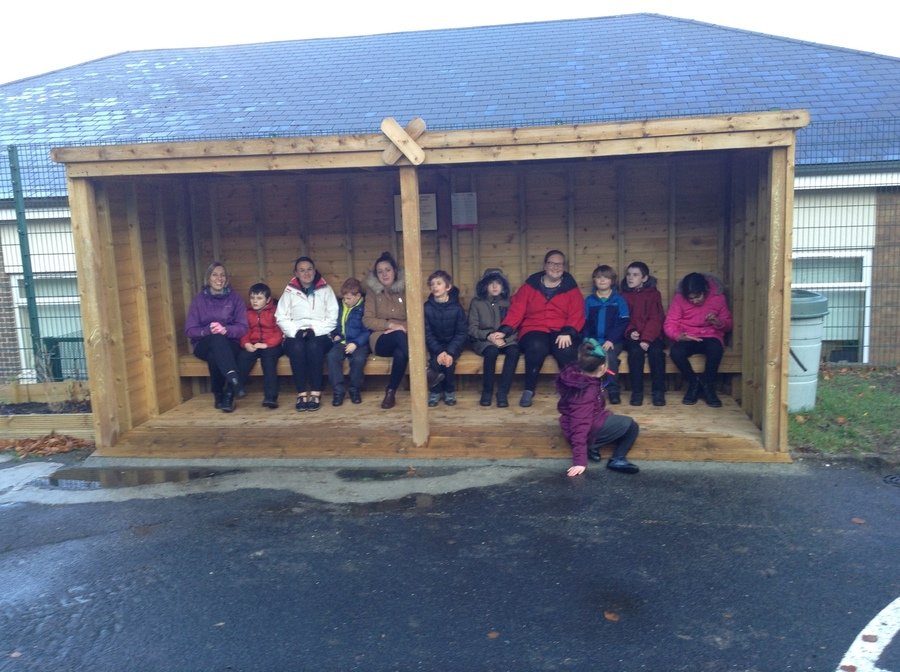 Bonfire Week
What a very lovely first week back. Wise Owls welcomed our new assistant to the class... Emma! Emma is joining us as June has been asked to work in Butterflies to help. She has had a brilliant start and is loving all our great characters!
Our star this week is Ferran. In science we were doing our colour mixing topic and he did spectacularly, and then completed some lovely interaction after I left the iPad's camera on by mistake! Check the highlights below:
LIGHTS CAMERA ACTION
As a formal introduction to our new topic, please check out our overview below of all the fantastic things we are hoping to cover between now and Christmas.
Halloween Party
Wise Owls have loved their halloween party today. Can we just say a massive thank you to everyone that brought donations. It was wonderful to have the school all together with everyone joining in. Have a check of some of our highlights below.
Week 7
I'm not going to lie, I'm running out of superlatives to say about this class this term. I am allowed to talk about our Ofsted now, so how about this.... WISE OWLS HAVE BEEN OUTSTANDING! I'm aware that some of you may not realize the gravity of those words and what it means for the school, but Wise Owls have shone so brightly this term that I can't look through their work/ evidence/ photos and not have a big Cheshire cat grin on my face. Week 7 has continued like the rest with so much hard work. I have put a video of how the class now act in our sessions. This was one of our sensory communication sessions, but for those of you know how Wise Owls have been historically, the level of calm and concentration is unparalleled! We will be having a Halloween theme next week, so when I get home (damn you Calderdale internet firewalls!) I will post a link to lots of ideas for over the holidays.
You've got a friend in me...
It was Jennie's birthday in Wise Owls today. We held a small party this afternoon and played some party games, however in the middle of it, these gorgeous moments appeared! Austin was being so nice to his friends sharing his snack. What I love most of all though is how he is checking for permission from Caroline, and the lovely scoot up that he does to get closer to Tillilah. Check this gorgeous video below.
week 6
Well well... it's been lovely to have a normal week in Wise Owls. We've had so much on with the start of the new year that it's been nice to have a bit quieter week where we can crack on with our work. We started our new topic Rainbow fish and have been starting some fishy crafts as well as studying F for fish.
I can't choose from my two stars this week... so I have chosen both. My first star is Tillilah for some superb name recognition during her intensive interaction, and my second is Austin for some brillinat mark making on the Smart board.
Check out our highlights below
Rainbow Fish.
To help with our topic, please have a look at the great resources you could try at home to help support our learning! We are going to concentrate of writing F for fish and in maths we are going to try and look at things that are same and different. We will then try to find similarities and differences in the way we look.
Week 5- Everyone loves an ofsted?!
It's been a busy busy week here at Highbury, being ofsteded (is that even a verb?) for the seciond time in 10 school weeks. I know there are some very very tired members of staff! Regardless of the result, I just want to say how proud I am to be the Wise Owls teacher. Every single one of the class brought their absolute A game and rose to the occasion. We are waiting for the final report, but there is no way that the inspectors couldn't see the progress of every single one of Wise Owls, even since their last visit! Wise Owls have worked so hard all week, I hope they have a brilliant weekend to recover.
My star of the week is Alaric. Alaric impressed us all with his numeracy skills while doing his rebound. I know mum is also super proud of him saying "4 and 5" at home. THere is no stopping us!
We will be starting our new book; Rainbow Fish, on Monday!
Check out our highlights below:
Week 4
I honestly cannot believe the start to the year we have had! The amount of positive comments I hear up and down the corridor about how Wise Owls have settled and the gorgeous behavior we are seeing. I am so proud to call the Wise Owls my own and I am trying to shout from every place I can about how well they are doing.
This week we have been continuing with our owl babies, but looking at the directions up and down. To do this we have looked at rolling objects down and also played with some of our hoists, trying to lift each other up and down. In our mark making we have looked at O for owls and tried to mark make circles.
Check the slideshow below for some of the highlights of our week.
Week 3
Wise Owls continue to storm on with their superb work. We have started our topic Owl Babies and have been learning all about the keywords "owl" and "tree". Today we are going to be making our own tree to fly our owls around, highlighting flying up and down.
In science we have been working hard labelling our bodies. Isaac was kind enough to lay down and be our template, which we all then labelled up.
Our SOTW for last week was Tillilah, as she is making some superb friends in class. Check the video below of how well are friendships are blossoming in Wise Owls
Term 1 topic overview
Owl Babies.
Next week we will be starting our first topic story. On the first day of term I had a conversation with June... the conversation went something along the lines of "Adam, seen as we're Wise Owls, are we ever going to do "Owl Babies" with the class? It is one of my favourite stories". Now, you know how I can't say no, so here we are! As part of our all about me topic we are lookingat our class identity. Check the pinterest board below for lots of ideas to try at home and a great video to watch before bed.
Week 2
Hey everybody.
Just a really quick update... We have had a superb week in Wise Owls. The speed in which everyone has settled in has been amazing. The class has been so calm it has had us all shocked! I have been to see Mrs Mac twice this week to hear reports that have come back to her on how great it is going in class from other members of staff walking by. Let's hope this continues!
In class we have had out first "academic" week, where we have introduced the full timetable and the systems we are using to teach. We have had a great response and already seen some hard work by all the class!
We also appear to be having a very budding friendship between Tillilah and Isaac, and it is lovely to see the amount of interaction we are having between the students. Check some of our highlights below.
New Year, New Owls
Hello everybody,
long time no speak! How are you all doing?
I hope you all had an exciting 6 week break and are feeling refreshed. We have started the year so well and everyone appears to be settling in great. We have 3 additions to Wise Owls this year/ Reagan has joined us from Spiders, Isaac has moved from Monkeys and lastly Austin has made the transition from Hedgehogs. All have had a superb start and seem happy and confident in class, mrs Sweet even made comment that she though Isaac had been here all along with how he was behaving in class! We have been up to the new Rocktagon and this afternoon we will try the new bikes. I'm looking forward to starting on our academic tasks on Monday to see how we have all improved over the holidays!
Check some of our photo highlights below!
I hope to see some of you at Star Of The Week tomorrow