cmcintyre on: Today's the day the teddy bears' have their picnic!
Starfish children have settled into their new learning environment like professionals! We have had lots of fun this week; searching for ingredients for our soup, buying ingredients for the soup in our outside shop, climbing the Rocktagon, riding the bikes on the new bike track!
To just list a few things.
I hope you have a lovely weekend Starfish and well done settling into your new class.
Our star of the week is Shebaaz!
Together as a class we have thought of a name for our Starfish teddy. He is now called Sammy Rainbow! Sammy Rainbow will go home with the Star of the Week on Friday and come back to school on Monday. If parents write a note in Sammy Rainbow's diary or add photos for the child to discuss with class on Monday I would be grateful.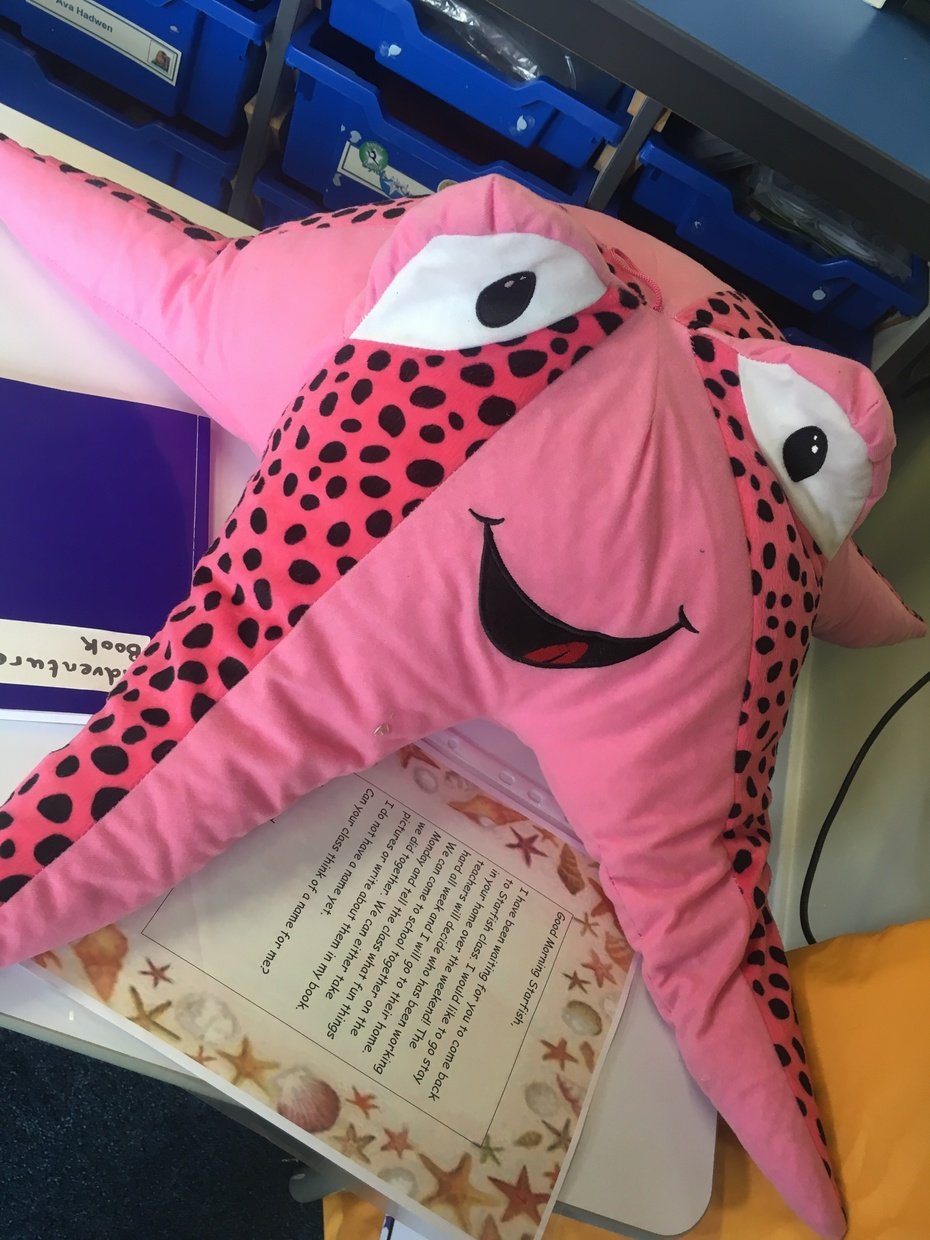 Colette
Starfish Teacher
---
cmcintyre on: Today's the day the teddy bears' have their picnic!
Wow! we have been so busy in Starfish class. That we have only just had time to tell you all what we did on Tuesday.
All this term we have been looking at different types of books and have been deciding if they are information books or story books.
We have learnt that information books gives us facts and instructions whereas story books are from the authors imagination and that most of the things that happen in a story book don't really happen in real life.
All this week we have been looking at Paddington Bear, we have all enjoyed laughing at some of the silly situations that he gets himself into and we have learnt that he loves marmalade sandwiches.
So it was decided that we would have our own teddy bears' picnic. we prepared our very own marmalade sandwiches and took them to the picnic. We followed the bears footprints which were found throughout school. The footprints lead us outside where we were joined some of the Butterfly Class, to the teddy bears' picnic.
---